US complains of disadvantage as EU-SADC trade deal kicks in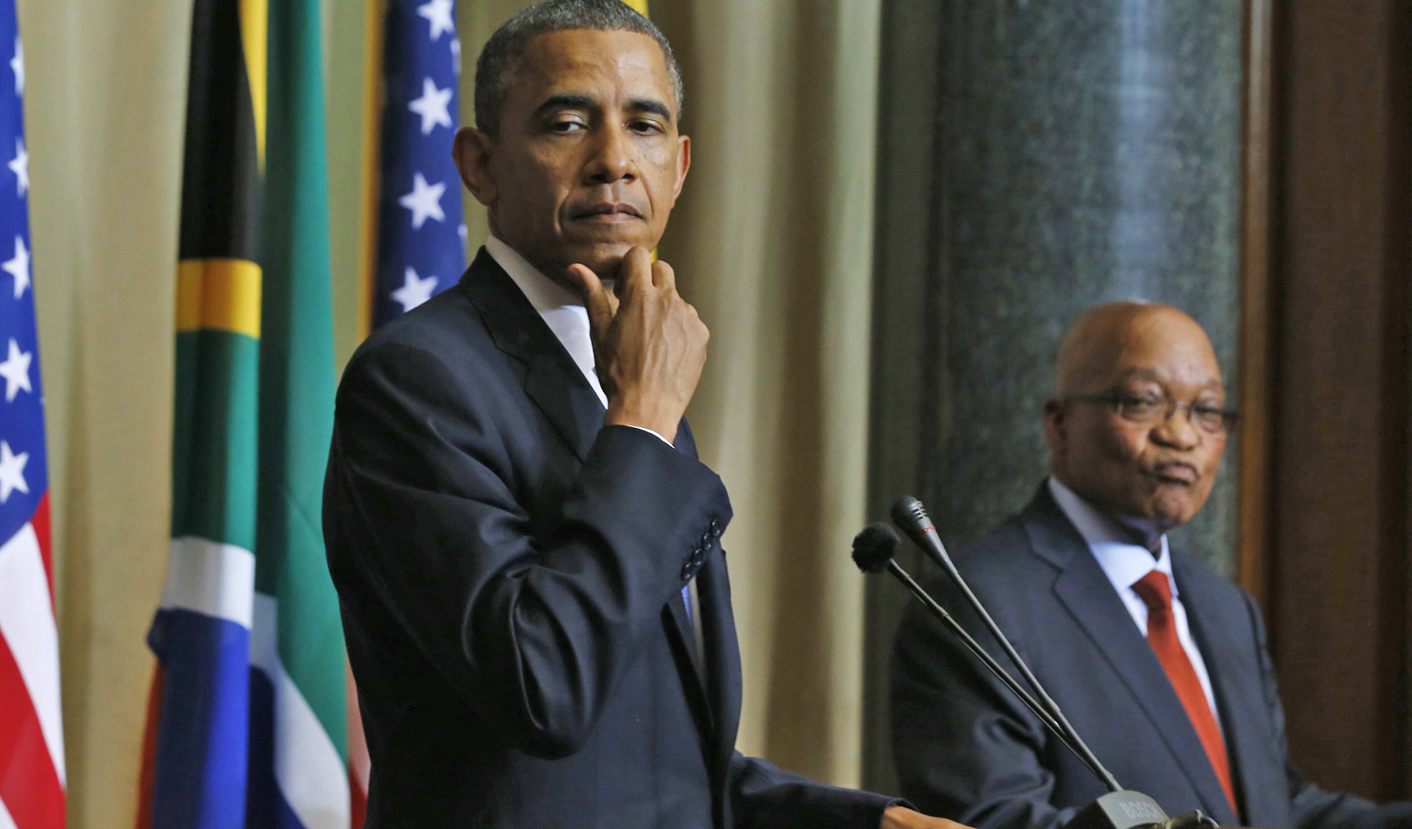 Business Day | 7 October 2016
US complains of disadvantage as EU-Sadc trade deal kicks in
by Simon Barber
AS the EU-Southern African Development Community's (Sadc's) economic partnership agreement takes effect on Monday, the Obama administration has raised concerns that US companies have been left at a competitive disadvantage because of this country's unwillingness to negotiate an equivalent trade deal with the US.
In a briefing on Thursday, Laird Treiber, economic counsellor at the US embassy in Pretoria, characterised the disadvantage "significant", affecting "maybe a couple of hundred" products.
US Trade Representative Michael Froman pressed Trade and Industry Minister Rob Davies on the need to negotiate a more reciprocal trade relationship when African trade ministers met in Washington last week to discuss the future of the African Growth and Opportunity Act (Agoa). A senior US trade official said Davies's response had been disappointing.
Agoa grants qualified African countries duty-free access to the US without requiring specific market access commitments from beneficiaries in return.
As instructed by Congress when it renewed in 2015 the act until 2025, the US trade office is exploring negotiated alternatives to unilateral preferences, including the possibility of full free trade agreements.
In a new report, Beyond Agoa, the trade office highlights the edge European manufacturers stand to gain over US competitors from the EU-Sadc agreement, citing mining trucks as an example.
In 2014, SA purchased 18 such trucks from the US at an average cost of $433,000 each, plus a 10% tariff, the report says. Currently, under the SA-EU trade and development co-operation agreement the Sadc pact is replacing, the tariff on an equivalent European-made truck is 5%, putting the US exporter at a $21,650 price disadvantage. That would rise to $43,300 if the tariff on EU trucks fell to zero.
Department of Trade and Industry deputy director general Xolelwa Mlumbi-Peter said it was true that SA's trade agreement with the EU, both under the previous trade and development co-operation agreement signed in 1999 and under the new economic partnership agreement, gave European exporters some preferential access to the South African market, which US exporters did not enjoy.
The US, she said, had identified 387 such tariff lines. However, Mlumbi-Peter said the original trade agreement with the EU predated Agoa and the economic partnership deal was just a building block onto it. So, the US had been aware of the situation when Agoa was designed.
SA's trade relationship with the US would be governed by Agoa until it expired in 2025, so this disparity in market access between EU and US exporters would persist.
"The critical thing for us is that we have a mutually beneficial relationship with the US that promotes the interests of both parties," Mlumbi-Peter said.
"As far as we are concerned, it is a relationship that is working very well, which is why we have over 800 US companies that are based in SA."
---