US pork feeling impact of Mexican trucking dispute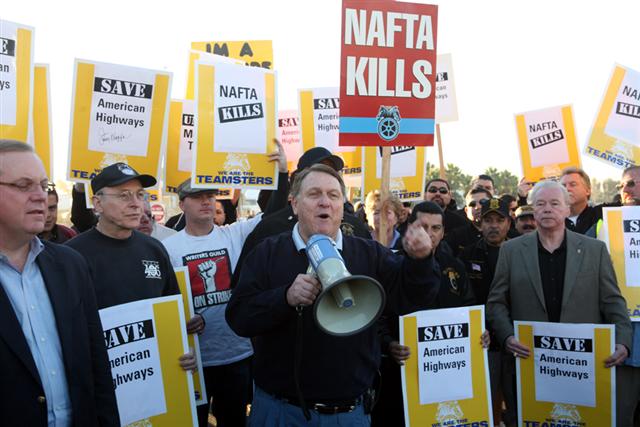 American Agriculturalist | Nov 22, 2010
US pork feeling impact of Mexican trucking dispute
Marketshare of U.S. pork is slipping in Mexico.
Compiled by staff
The National Pork Producers Council reports U.S. pork exports to Mexico have fallen 20% since pork was added to the list of U.S. products the Mexican government is retaliating against. The retaliation is the result of the failure of the U.S. to comply with a provision of the North American Free Trade Agreement that allows Mexican trucks to haul goods into America.
Recent data from the U.S. Department of Commerce and the Canadian government show U.S. pork exports to Mexico dropped by nearly 5,000 metric tons from August to September, a loss of about $9 million. Canadian pork exports on the other hand increased by almost 2,000 metric tons. NPPC President Sam Carney says the trucking issue needs to be resolved before the U.S. pork industry loses even more of its market share in Mexico. He says the livelihoods of American hog farmers and U.S. jobs are at stake.
---