US Senate approves 'fast-track' trade bill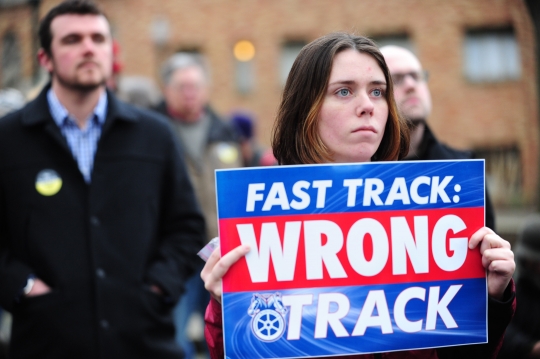 IANS | 25 Jun, 2015
US Senate approves 'fast-track' trade bill
The US Senate on Wednesday approved a so-called fast-track trade bill that empowers the president to negotiate trade deals, media reported on Thursday.
The bill will now be sent to President Barack Obama for signing.
The 60 to 38 Senate vote capped weeks of fighting over the trade bill and gave a big push for the Obama administration's trade agenda.
The fast-track legislation, formally known as Trade Promotion Authority (TPA), empowers the president to negotiate trade deals and then present them to Congress for up or down vote, with no amendments allowed.
With the legislation passed by the full Congress, it will give the US trading partners the confidence they need to put their best offers on the table and help the Obama administration conclude the ongoing Trans-Pacific Partnership (TPP) free trade talks, which are nearing completion after more than five years of negotiations.
---