US states demand more say in TTIP negotiations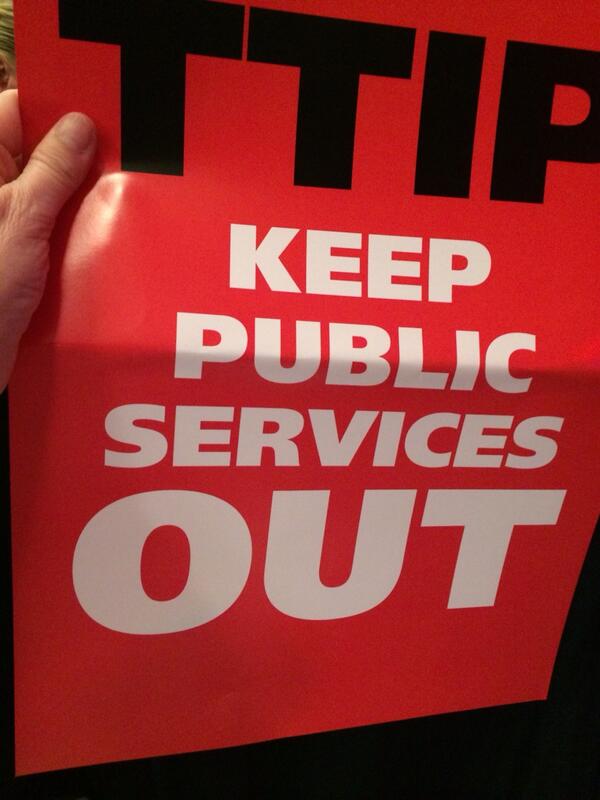 Chemical Watch | 12 June 2014
US states demand more say in TTIP negotiations
Retaining rights to regulate chemicals a concern
Fears that provisions under discussion at the Transatlantic Trade and Investment Partnership (TTIP) talks could impede their ability to regulate chemical safety, environmental protection and public health, have prompted several US state, led by Vermont, to demand a "seat at the table".
Citing leaked information, Senator Virginia Lyons, co-chair of Vermont's Commission on International Trade and State Sovereignty, says she is concerned by the proposal to bring states under the purview of the regulatory co-operation provisions. That could hinder states' ability to regulate, she says.
As a consequence Ms Lyons has been talking to counterparts in other New England states like Maine, New Hampshire, Massachusetts, Connecticut and Rhode Island, with the aim of crafting a common position on states' rights, she tells Chemical Watch.
Another issue that could affect states is the potential inclusion of provisions to have investor-state dispute settlements carried out by tribunals, rather than US courts, she says. "It is critically important that state authority be recognised in any process and that the US court system be utilised rather than a tribunal process for decision-making." The dispute resolution process through tribunals should be outside the scope of TTIP, she says. "State laws need to be respected, particularly in this country, where we have such a robust judiciary."
The United States Trade Representative's (USTR) office should have a "more collaborative process with states," Ms Lyons says. When talking about "standards for chemical regulations… it seems to me that with states engaged in the conversation, we could reach some pretty important decisions," she says, pointing out that several states regulate toxic chemicals in consumer products, and adding that negotiations about chemical regulations "must be transparent and inclusive to protect future generations".
Saying that TTIP negotiations have a "very blind process," Mr Lyons says states are having a hard time because "we don't know what is being negotiated. The only way we learn about what is being negotiated is if there is a leak or if the USTR asks for input on specific issues." States are used to a very transparent, democratic process, she says, urging the USTR to "reach out" to states in a "more robust fashion." Members of Congress and senators are also being lobbied to ensure state rights in any US-EU trade pact, she says.
The leaked position paper on regulatory cooperation "clearly implicates the states and mentions explicitly that the states would be subject to regulatory cooperation provisions," says Baskut Tuncak, attorney at the Center for International Environmental Law (Ciel). Those provisions would require trade impact analyses and ensuring that regulatory measures are the least trade restrictive options. "These sort of analyses would be very, very onerous for the federal government, and for states it would make it virtually impossible for them to actually exercise their right to regulate."
There is also the potential for investor-state dispute settlement provisions where foreign investors, in the past, have sued states "demanding compensation for public interest measures that decrease their expected profits," Mr Tuncack says. Such lawsuits are not conducted in US courts, but by foreign arbitration tribunals. Such actions not only cause the taxpayers to compensate these companies, but, he says, are also used as a "tool to chill the development of laws by threatening these sorts of investor-state settlement lawsuit."
The investor dispute resolution mechanism could be used against regulation of hydraulic fracturing in many states, including California, according to William Waren, trade policy analyst at the NGO Friends of the Earth. Although international agreements are unlikely to roll back state regulations already on the books, they could limit states' ability to act in the future, he says.
Dinesh Kumar and Martin Zook
---