USTR floats idea of 'sunset' proposal in NAFTA 2.0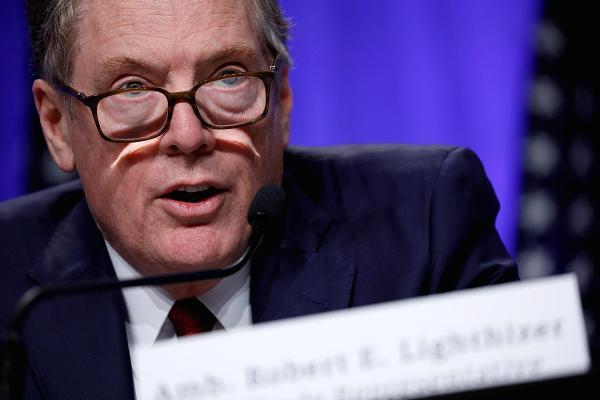 Politico | 14 September 2017
USTR floats idea of 'sunset' proposal in NAFTA 2.0
By MEGAN CASSELLA
The Office of the U.S. Trade Representative is considering putting on the table during the next round of NAFTA negotiations a so-called sunset proposal, or a provision that would effectively implement an automatic termination of the deal after five years unless all three parties agree before then to renew it, sources told Morning Trade.
USTR began circling the idea late last week among U.S. government agencies for clearance in anticipation of formally proposing the text during the third round of talks, which is set to begin next weekend in Ottawa, sources said. But at least two agencies — the Agriculture and State departments — voiced heavy opposition to the idea.
"Termination of NAFTA would be devastating for the U.S. agricultural economy, and making such termination automatic substantially increases its likelihood," a USDA official argued in an emailed reply to USTR, according to one source who viewed the email. USDA went on to argue that the primary benefit of a trade agreement is the certainty it provides, and "a sunset provision removes any such certainty and will significantly dampen investment and trade."
At the State Department, concerns were legal — regarding whether the renewal process would have to go through Trade Promotion Authority, for example — and policy-based, with one agency official writing in an email that such a provision would negatively affect the United States' bilateral relationships with both countries.
"Taken collectively with potentially controversial changes on dispute settlement, auto rules of origin, and government procurement, the sunset provision would make it more difficult for Canada, Mexico and the United States to sell domestic stakeholders on the resulting agreement," State wrote in its emailed response, according to a source that viewed the email.
A USTR spokeswoman declined to comment.
---