Vietnam proposes amendments to stalled TPP trade deal at Sydney talks: sources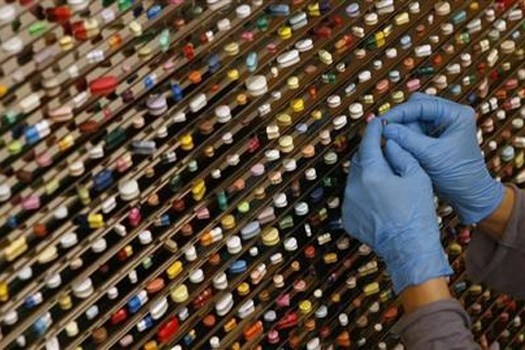 Reuters | 29 Aug 2017
Vietnam proposes amendments to stalled TPP trade deal at Sydney talks: sources
Officials from 11 of the 12 countries that committed to the Trans-Pacific Partnership (TPP) trade deal are meeting in Sydney for talks to re-energize the stalled agreement and discuss amendmends to the pact following the withdrawal of the U.S.
Among the areas being discussed, Vietnam has raised the prospect of changes to labor rights and intellectual property (IP) provisions in the original pact, one source familiar with the talks told Reuters.
While no agreement is expected at the end of the three-day meeting, Vietnam's desire to shelve the IP provisions around pharmaceutical data is likely to win broad support, with Japanese and New Zealand officials also indicating their support for the change, sources familiar with the talks told Reuters.
The original TPP agreement was seen as particularly onerous on Vietnam, which would have been forced to make significant reforms, analysts said.
"There's not much sense to agree to provisions they don't really want such as stronger monopolies on medicines if they are not going to get access to the U.S. market," said Patricia Ranald, a research associate at the University of Sydney.
The original TPP offered an eight-year window before competitors could gain access to proprietary pharmaceutical data, which critics said would impede development of cheap generics.
Potential amendments, however, require delicate positioning.
Vietnam was one of the countries expected to enjoy the biggest economic benefits from the TPP through greater access to the U.S. market.
However, the original 12-member TPP, which aimed to cut trade barriers in some of Asia's fastest-growing economies, was thrown into limbo in January when U.S. President Trump withdrew from the agreement.
Trump's move fulfilled a campaign pledge to put "America first" - a policy that aimed to bring manufacturing jobs back to the U.S.
Although the remaining members have publicly said they remain committed to the deal, implementation of the agreement linking 11 countries with a combined GDP of $12.4 trillion has stalled - raising fears that other countries will follow the U.S. lead and withdraw.
Eager to keep all members onboard, representatives from the remaining countries are considering changes to the original TPP deal, three sources familiar with the talks said.
"We're all open to evaluating what we can do and what viable alternatives there may be," Edgar Vasquez, Peru's deputy trade minister, told Reuters.
While Trump has said he will not change his mind on the TPP, the remaining members are hopeful a future U.S. president will commit to the agreement, a cornerstone of former President Barack Obama's pivot to Asia.
But analysts said wholesale changes, while ensuring the support of smaller members, would repel the U.S.
"The more you change the agreement, it is going to be harder to get the U.S. to sign on when it is ready to," said Shiro Armstrong, research fellow at the Crawford School of Economics in Canberra.
---