Why we are worried over African Free Trade Agreement — Dangote, MAN, LCCI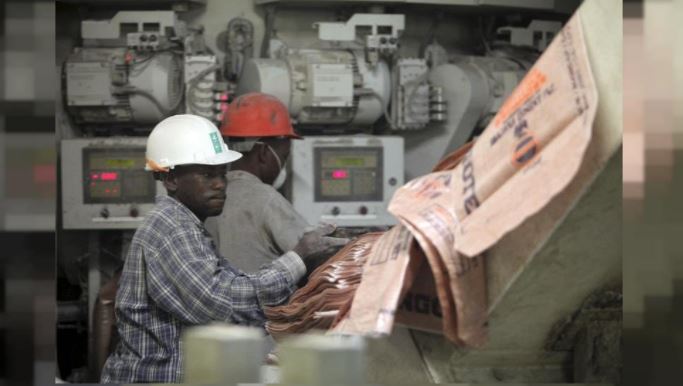 Vanguard | 8 November 2018
Why we are worried over African Free Trade Agreement — Dangote, MAN, LCCI
By Peter Egwuatu
Dangote Group, Manufacturers Association of Nigeria, MAN, and Lagos
Chamber of Commerce and Industry, LCCI have supported the Federal
Government's delay in signing the African Continental Free Trade Area,
AfCFTA agreement, stressing that adequate measure should be put in
place to prevent dumping of goods into Nigeria and Africa countries in
general.
Speaking at the just concluded two days Africa Trade forum 2018, tagged,
"AfCFTA Ratification and Implementation: A game Changer for Africa
Economies" held in Lagos, Dangote said: "What is the rationale behind
formation of regional economic blocs, if trade barriers still exist among
African States?".
He bemoaned the frustrations and difficulties his Group often go through
in exporting products to neighbouring African countries.
He said: "There is need to consult widely and we are supporting the
government in this regard. It is not that I am opposing AfCFTA, but there
are many barriers especially in our tariff system among the regions of
Africa. We don't want a situation where Africa will become a dumping
ground. There were some trade agreement in the past . Why is it not
working? We as a company, Dangote will benefit from AfCFTA. We need
80 percent of raw materials to be very productive; importation of raw
materials is not the best for us if we must implement AfCFTA. We don't
want foreign goods to come and dominate our market. Just to take
cement to Ghana we have to sign 38 documents. For example in Benin
Republic that is 24 kilometres from us taking our products there is
difficult. So all these and many other things need to be addressed. What
we need is backward integration that will make us produce competitively."
Corroborating Dangote's views, Director-General, MAN, Mr. Segun Ajayi-
Kadir, noted that MAN has consistently maintained that it is not against
intra-African trade, especially one that boosts the market reach of
Nigerian businesses, including manufacturers. We don't want a situation
where Nigeria will be a dumping ground. However, when the agreement
was being signed, we cautioned against signing an agreement without
fully engaging the relevant stakeholders and adequately comprehending
its implications for the Nigerian economy in general and the
manufacturing sector in particular. We counselled that a country specific
study should be carried out to ascertain its implications for the Nigeria
economy, particularly the productive sector.
"It is gratifying to note that the Federal Government embarked on the
needed nationwide consultation and is doing the needful in reconstituting
the presidential committee dealing with the matter and the private sector
is called to join the process. At the end of the day, Nigeria will take an
informed decision as to what type of AfCFTA it should sign and when to
sign.
Commenting also, the President, LCCI, Mr. Babatunde Paul Ruwase said:
"What is important in my view is to ensure that appropriate safeguards
are in place to protect the vulnerable sectors of the economy. He noted
that there was nothing wrong with free trade, but there was need for
more consultation. Nigeria must be part of the AFCTA for numerous
reasons which include the fact that it is a platform for our Small Scale
Enterprises, SMEs to be integrated into the regional economy and a
means of acceleration of women's trade and economic empowerment.
"We counsels that in order to take full advantage of the AfCFTA,
government needs to intensify current efforts to eradicate non-tariff and
regulatory barriers to international trade such as border delays,
burdensome customs and inspection procedures, as well as ensure that
multiple licensing and taxes are eliminated. A situation where it is easier
to import than to export will defeat the purpose of signing the AfCFTA" he
added.
---