Working on a bilateral trade agreement between Indonesia-USA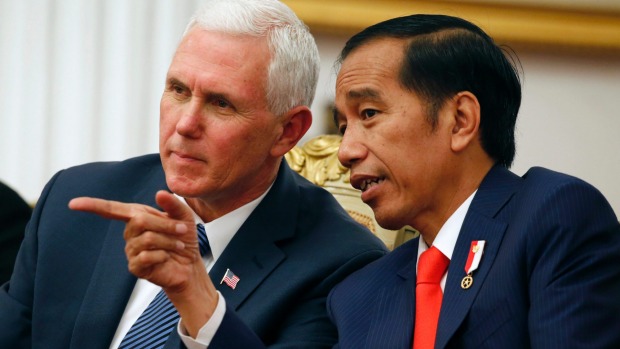 Indonesia Investments | 25 April 2017
Working on a bilateral trade agreement between Indonesia-USA
The Indonesian government is currently studying the opportunities and challenges with regard to the making of a new bilateral trade deal with the USA. These efforts are a side-effect of US Vice President Mike Pence's recent visit to Indonesia when he signed 11 trade and investment deals worth a combined USD $10 billion.
Currently, Indonesia and the USA already work together through the Trade and Investment Framework Agreement (TIFA) that was signed in July 1996. This agreement is a trade pact that established a framework for expanding trade and resolving outstanding disputes between both nations. However, the TIFA is not too precise when it comes to the exact details, such as tariffs, that apply to trade between both nations. A new bilateral agreement should fill in the blanks in order to create a more clear and conducive environment for trade between the world's top economy and Southeast Asia's largest economy.
Efforts of the Indonesian government to study the potential of a new bilateral trade agreement with the USA come suddenly as the USA was not on the government's priority list. Earlier, the Indonesian government determined 16 nations that were considered to be promising in terms of trade, a list that excluded the USA. The visit of Pence, however, led to renewed enthusiasm to enhance trade ties with the USA.
Based on data from Indonesia's Trade Ministry, Indonesia had the upper hand in trade with the USA in 2016, with a USD $8.4 billion trade surplus. This surplus even triggered an order from US President Donald Trump - in March 2017 - to conduct a comprehensive review into the trade imbalances between the USA and Indonesia as - according to Trump - there could be cases of trade abuse that cause the US trade deficit. It was a blunt statement from the new US president who has now been in office for slightly over 100 days.
In 2016 Indonesian exports to the USA rose 2 percent year-on-year (y/y) to USD $16.1 billion, mostly consisting of textiles (and textile products), footwear and crude palm oil (CPO) shipments. Meanwhile Indonesian imports from the USA fell 10.5 percent (y/y) to USD $7.3 billion. Imports into Indonesia mostly involve electronic equipment, machinery, automotive products and IT products.
Shinta Widjaja Kamdani, Vice Chairwoman of the Indonesian Chamber of Commerce and Industry (Kadin), says a bilateral trade deal between Indonesia and the USA is very important for Indonesia, especially as it would boost Indonesia's competitiveness. Currently, Vietnam - due to its bilateral trade agreement with the USA - is more competitive in terms of trade with the world's top economy compared to Indonesia. Moreover, trade between Indonesia and the USA is complementary in the sense that Indonesian products shipped to the USA are not manufactured in the latter, while those US products imported into Indonesia are mostly not manufactured in Indonesia.
---