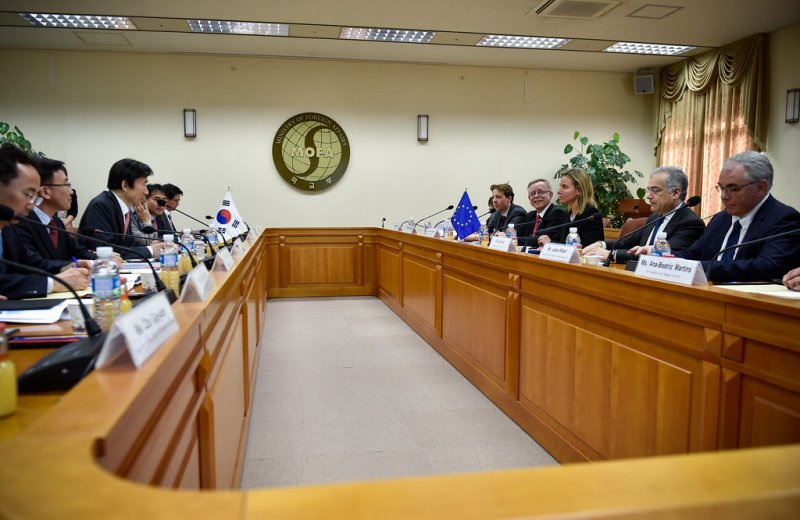 In May 2007, the European Union and South Korea started negotiating a bilateral free trade agreement. It took effect on 1 July 2011.
This deal is part of the EU's post-2006 "Global Europe" strategy to boost the competitiveness of EU corporations in the world by securing deeper commitments to neoliberal policies from trading partners, including expanded rights for European transnationals. In Korea, the European Union is trying to win equal, if not better, footing against US firms after the conclusion of the US-Korea FTA. (The EU makes stronger demands than the US on Korea in the areas of intellectual property, services, competition policy and environmental standards.)
Social movements from both sides mobilised against the deal's potential impacts. One flashpoint of concern is for Korea's agricultural sector, where pig farmers in particular are expected to suffer from an influx of subsidised EU pork as a result of this deal.
last update: May 2012
photo: European External Action Service - EEAS/CC BY-NC-ND 2.0
Links

---

The EU-Korea FTA Trade Sustainability Impact Assessment (SIA) is intended to produce studies in order to provide a deeper understanding of the sustainability impacts of the trade and investment aspects of the Free Trade Agreement and of the mechanisms through which they might affect both the EU and Korea.