Abe seeks TPP approval in autumn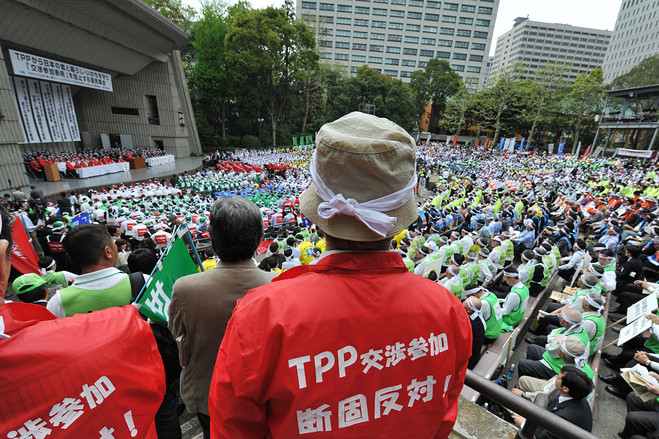 NHK | 13 July 2016
Abe seeks TPP approval in autumn
Japan's Prime Minister Shinzo Abe has suggested that he will seek approval of the Trans-Pacific Partnership free trade deal at an extra session of the Diet this year.
Abe was speaking to business leaders including Sadayuki Sakakibara, the chair of Japan's largest business federation, Keidanren.
Japan and 11 other countries signed the TPP last year but none has completed domestic procedures needed for the deal to take effect.
Abe suggested that Japan take the initiative to raise momentum for implementing the TPP soon so that it will produce results as early as possible.
Business leaders said that not only big companies but also small and medium-sized firms, as well as agricultural, forestry and fishery industries, are moving to use the TPP aggressively to try to enter global markets.
The leaders stressed the need to use such moves to get Japan's economy on a full-scale recovery track.
Abe told them Japan will play a leading role in maintaining the free trade system and making an international framework amid spreading protectionist and isolationist moves. He added that the TPP will be a pillar for his government's growth strategy.
---