Abritration Court awards South American Silver $28 million for Malku Khota in Bolivia
All the versions of this article: [English] [Español]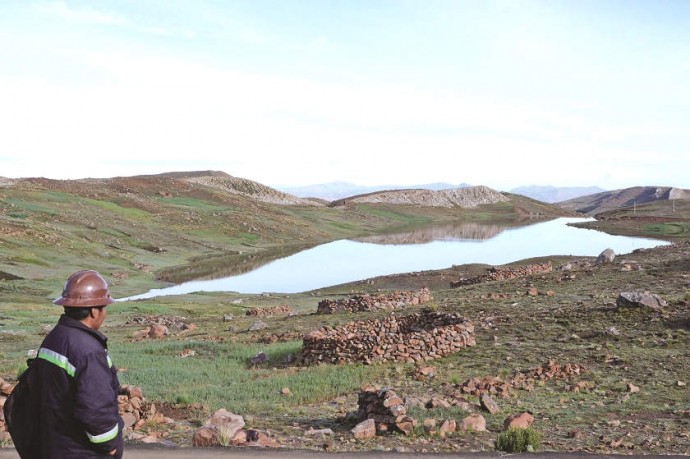 Abritration Court awards South American Silver $28 million for Malku Khota in Bolivia
Por Mining.com | 23 November 18
The Hague-based Permanent Court of Arbitration has awarded South American Silver $18.7 million for amounts invested and another $9 million in interest for its Malku Khota concession, which the Bolivian government revoked in 2012.
The company, now owned by TriMetals Mining (TSX: TMI; US-OTC: TMIAF) had sought compensation for damages in the amount of $385.7 million, which included $307.2 million for all of its losses caused by Bolivia's breaches of the U.K.-Bolivia Bilateral Investment Treaty, plus $78.5 million in pre-award interest.
"Given the more than two years the Tribunal spent considering the evidence and drafting the award, including detailed damages calculations and technical evidence presented by renowned quantum and mining experts, regarding the size and quality of the massive deposit at Malku Khota and fair market value of the expropriated asset, we certainly expected a more properly reasoned, just and fair outcome and an adequate amount of compensation as opposed to simply awarding amounts invested or "sunk costs" resulting from Bolivia's illegal conduct," Eric Edwards, TriMetals Mining's president and CEO, said in a prepared statement.
Exploration commenced at Malku Khota in 2003 and work on the project continued through to the expropriation in August 2012.
After completing a total of 42,700 meters of drilling in 121 diamond core holes, the company completed a preliminary economist assessment that forecast a mine life of 15 years based on a measured and indicated resource of 255 million tonnes grading 28.1 grams silver per tonne for 230.3 million ounces of contained silver, 5.8 grams indium per tonne for 1,481 tonnes of contained indium, and 4.3 grams gallium per tonne for 1,082 tonnes of contained gallium.
Inferred resources at the time totalled 230 million tonnes grading 18.9 grams silver for 140 million ounces of contained silver, 4.1 grams indium for 935 tonnes of contained indium, and 4.3 grams gallium per tonne for 1,001 tonnes of contained gallium.
The PEA contemplated an open pit acid-chloride heap leach operation. In addition to silver, indium and gallium, the mine would produce several million pounds a year of by-products lead, copper and zinc, which would enhance the project's low operation costs.
The study forecast annual production for the first five years of 13.2 million oz. silver at a cash cost of $2.94 per oz., net of by-product credits and using a silver price of $18 per oz.
The company started work on a prefeasibility study in June 2011.
TriMetals Mining's Edwards noted that with fees, costs and expenses owed to a third-party group that helped fund its arbitration costs, the financial award would be reduced by as much as one-third.
---