After a week in Hanoi: What we need to make a EU-Vietnam trade deal work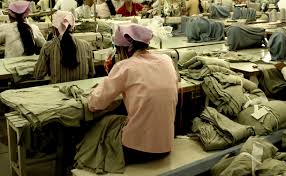 Euractiv - 07 November 2019
After a week in Hanoi: What we need to make a EU-Vietnam trade deal work
By Jude Kirton-Darling
Last week we learned that all the 39 people tragically found dead in a lorry in Essex were Vietnamese. The news reached me in Hanoi, where I was taking part in a European Parliament trade delegation. While MEPs are currently considering whether or not to support new comprehensive trade and investment deals with Vietnam, this horrendous story has shone a sombre light on the complex reality of our relationship with the world's 15th biggest country. A complexity based on increasing flows of investment, goods and services taking place above the table, a deteriorating human rights environment according to Amnesty and others, and human trafficking hidden within plain sight.
The question before us, as MEPs set to vote on this deal in January next year, must therefore be: will this trade deal help improve people's livelihoods and rights, and offer a brighter future for Vietnamese at home? Or will it make matters worse?
After an intensive and high-level trade delegation, including meetings with government, civil society, business and international organisations, I don't have a definite answer yet. Ultimately, much depends on how the Vietnamese authorities respond in action to our concerns. In the months leading up to the ratification vote in the European Parliament, they can commit Vietnam to a path of progress, which the EU will support through renewed economic and diplomatic relations. But if they choose to ignore our concerns on fundamental freedoms, human rights and sustainable development, then I struggle to see how MEPs could endorse the deals.
Central to this progressive agenda are labour rights in the country. Vietnam is producing more and more for the EU market – primarily telephone sets, electronic products, footwear, textiles and clothing – with imports from the country having nearly quadrupled over the past ten years. This makes labour rights in the country all the more important for EU consumers. While it is clearly not satisfactory today, the situation in this respect could soon change for the better with the right political leadership in Vietnam.
There are currently no independent trade unions in this one-party state, but a revision of the Labour Code currently being debated by the National Assembly could grant workers the right to form their own grassroots organisations, hence enacting in Vietnamese law at least in the principle of ILO convention 87. The vote on the reform by the Vietnamese National Assembly, expected later this month, could also give workers new protections such as rules to prevent companies from abusing temporary contracts. Vietnam has already given us some tangible signs of its willingness to improve the situation in this respect. ILO Convention 98 on the right to organise and collective bargaining was ratified by Vietnam in July this year and will enter into force in July 2020. Whether the Labour Code reform is adopted, and crucially whether subsequent implementing legislation confirms this progressive workers' rights agenda will be key for EU parliamentarians in assessing the trade deal this winter. We will also be looking closely at whether Vietnam produces a credible roadmap towards the full ratification of ILO Convention 105 on the abolition of forced labour and ILO Convention 87 on freedom of association by 2020 and 2023, respectively.
But as many organisations such as Human Rights Watch have pointed out, labour rights are not the whole story: human rights more broadly are at stake in these trade negotiations, and a positive vote from the EP should only come as a result of progress for fundamental freedoms overall. In this respect the situation is very concerning. According to several sources, there are currently over a hundred political prisoners in the country, and the number is rising. While the European Parliament delegation was in Hanoi, two online activists were sentenced to prison terms for sharing content on social media, or according to Vietnam's penal code "conducting anti-state propaganda" and "abusing democratic freedom". The rights to free expression, association and assembly are severely curtailed. The judiciary, the press and civil society are under tight government control. Over recent years, the European Parliament has adopted several resolutions condemning Vietnam for its human rights record, and demanded concrete changes. The response from Vietnamese authorities have been unsatisfactory thus far. The most recent European Parliament resolution, in November 2018, notably called for the release of all political prisoners. Since then, only one of them was freed – but only because he had completed his prison term. The resolution also called for putting an end to the harassment of human rights defenders, lifting restrictions on religious freedom, ensuring the humane treatment for all detainees, ensuring fair trials, adopting a revision of the Penal Code and enacting a moratorium on the death penalty.
One recent piece of legislation has attracted specific criticism: a new cyber security law that entered into force at the start of 2019. Actors on the ground have documented an intensified crackdown on human rights activism in the country, linked to the provisions of the new law that give the authorities licence to censor content, control information and silence online dissidents. The legislation also raises concerns for EU economic interests, including forced data localisation provisions which are at odds with the EU's liberalisation agenda in this respect. This law must be revised to be brought in line with international standards.
Greater trade between the EU and Vietnam could be beneficial to people on both sides, creating jobs and lowering costs, but only if it underpins fundamental rights and better working conditions. Before we vote in the European Parliament, we need a strong signal from Vietnam that this trade deal will deliver on its sustainable development promises. This implies concrete action on labour rights, human rights and the cyber-security law. This was the message that was audible and I hope was heard in Hanoi during our visit.
---