After Parliament approval, final ratification could still put CETA in legal limbo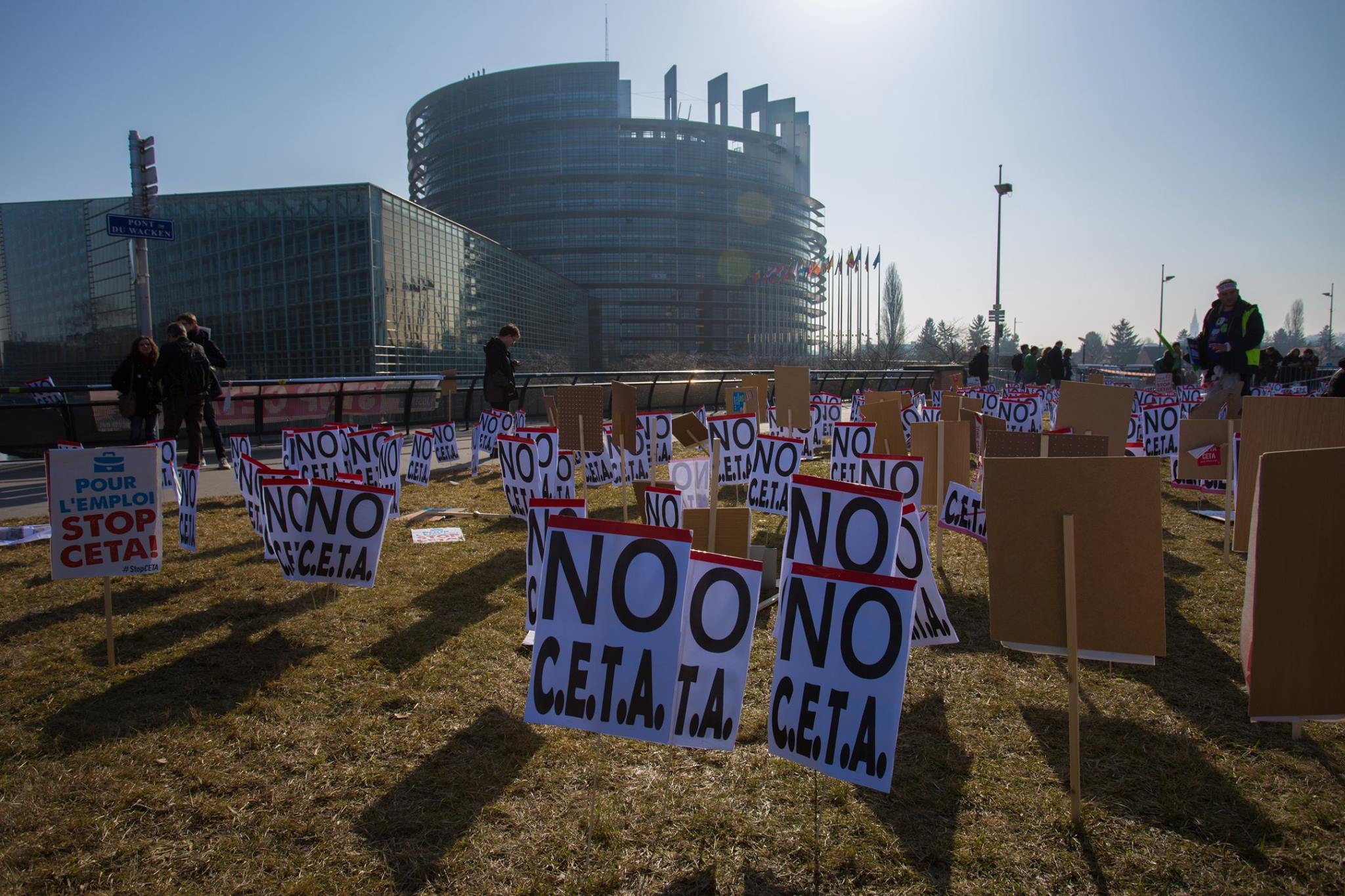 EurActiv | 15 February 2017
After Parliament approval, final ratification could still put CETA in legal limbo
By Catherine Stupp
Most measures outlined in the EU's landmark free trade agreement with Canada are set to go into effect after MEPs approved the deal today (15 February), but 14 member states can still put the deal to a referendum vote and national parliaments need to rubberstamp it—including feisty legislators in Belgium's regional Walloon Parliament.
Because CETA was declared a mixed agreement by the European Commission in July 2016, it will also need to be ratified by national and regional parliaments.
Now, parliaments in 27 out of the 28 EU member states, except Malta's, need to vote on the Comprehensive Economic and Trade Agreement (CETA) before measures on an investment court system and investment protection can go into effect.
The court system has been the source of much strife among opponents to the agreement. But parts of the deal to get rid of tariffs and give firms market access can already go into effect with the European Parliament's approval today.
There is no set timeline for when parliaments must vote on the agreement. The EU trade agreement with South Korea was ratified by national governments four-and-a-half years after most of the deal had already gone into effect.
But the EU-Canada agreement has brought on new legal questions after the European Commission decided last summer to give national governments power to approve or reject the deal, marking a turning point from previous deals that the EU executive agreed on behalf of member countries.
No EU country has ever stopped a trade agreement from going into effect by refusing to ratify a final deal. But CETA has drawn wide attention and sparked protest movements in several EU countries, causing concerns that a national parliament might still topple the deal.
One Commission source said they did not know what would happen if one or more parliament voted not to ratify CETA. Trade experts admitted there could be legal limbo if one parliament rejects the deal, prompting uncertainties over whether the entire agreement could fall apart—or if only the last measures that hadn't yet been applied would remain on ice.
"If the Commission has any political instincts left they will continue to apply it provisionally," said Hosuk Lee-Makayama, director of the European Centre for International Political Economy, a Brussels-based thinktank.
In a move to quell confusion over national parliaments' newfound power to scupper CETA, European Parliament staff put together research on potential scenarios that could upend the deal.
According to the Parliament's research, national laws still allow referendums on CETA in 14 countries: Austria, Bulgaria, Croatia, Denmark, France, Greece, Ireland, Lithuania, the Netherlands, Poland, Romania, Slovakia and the UK.
Last autumn, Paul Magnette, the Socialist minister-president of Belgium's Francophone Wallonia, nearly derailed the agreement when he put forward a list of demands to change the deal. Magnette could be back in the spotlight soon, since Belgium is the only EU country whose regional parliaments can vote to ratify CETA. That means seven Belgian parliaments must agree to the deal.
"Small reminder: Wallonia will not ratify CETA unless all of our conditions are met," the Walloon leader tweeted after the European Parliament approved the agreement this afternoon.
Lee-Makayama said that CETA has already brought on a huge wave of political uncertainty amid Wallonia's stalling last year, and a potentially messy ratification process would be less of a threat.
"I don't think it's going to get worse than this. The political confusion around FTAs [editor's note: free trade agreements] has bottomed out," he said.
When asked today about possible hiccups once CETA gets kicked to national parliaments, Canada's Trade Minister François-Philippe Champagne said he is "looking very closely" at those votes.
Marc Tarabella, who leads the delegation of Belgian Socialists in the European Parliament, voted against CETA today and said the changes forced by Magnette improved the deal—but not enough. Tarabella said Magnette's demand to have the European Court of Justice rule on the legality of the deal should have been taken on after he negotiated an agreement with Belgian federal leaders.
Most centre-left Socialist & Democrat group in the European Parliament agreed to back CETA in an internal meeting yesterday evening.
The four Belgian Socialist MEPs were part of a minority in the group that rejected the deal.
"We are a strong minority in the divided S&D group," Tarabella said.
Thinktank VoteWatch Europe tweeted that the group was divided over CETA, with Socialist MEPs from Belgium, France, Ireland, Poland, Latvia, Bulgaria, Austria, the Czech Republic and Slovenia voting against the deal.
---