Agriculture minister admits EU FTA will hurt dairy farmers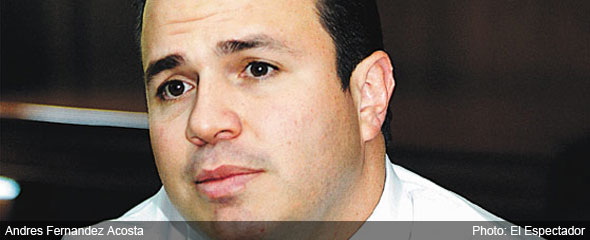 Colombia Reports | Thursday, 13 May 2010
Agriculture minister admits EU FTA will hurt dairy farmers
Cameron Sumpter
Colombian Agriculture Minister Andres Fernandez admitted Thursday that his country's free trade agreement (FTA) with the European Union, due to be signed next week, will adversely affect more than 400,000 farming families across Colombia, reports Caracol.
However, the minister said that this would have to be viewed as a sacrifice, as other industries such as tobacco and coffee stood to gain from the FTA.
"The dairy industry itself is exposed, we cannot lie to the country, but we can't stop signing trade agreements with other countries just because one sector is severely affected," Fernandez said.
The minister said that President Uribe will announce the "sum to be allocated" to the dairy industry before signing the agreement.
On Wednesday dairy farmers across Colombia announced a new round of national protests, demanding that the government halt the signing of the FTA.
Colombian dairy farmers raised complaints against FTA with the the EU earlier this year, claiming that the agreement did not guarantee that they would be able to export their products to the EU, nor did it protect the domestic industry from unfairly subsidized European competitors.
---