AIDA: State needs to address the conditions in La Oroya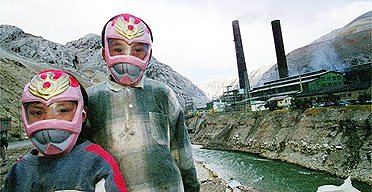 Peru this Week | 22 July 2016
AIDA: State needs to address the conditions in La Oroya
by Alvaro Tassano
The Interamerican Association for Environmental Defense (AIDA) and the Association for Human Rights (APRODEH), expressed their approval with the positive ruling made by the International Center for Settlement of Investment Disputes (ICSID).
The decision favored Peru's Government in an international dispute related to the management of the metallurgical complex of La Oroya, initiated by the Renco Group, owner of Doe Run Peru.
"We hope that after the decision, the State will concentrated its efforts to try to provide a sustainable solution to the environmental pollution in La Oroya. (They need) to prioritize health, environmental cleanup and improving the living conditions of its inhabitants. We also hope that (…) the norms they establish will fully comply with the safety measures detailed by the Inter-American Commission on Human Rights (CIDH) in a report published in 2007, amended in 2016," expressed the organization in a public statement.
They added, Peru must assume responsibility for the human rights violations committed against the communities of La Oroya, brought up by the International Commission during their proceedings.
Regarding the ICSID ruling, Astrid Puentes, AIDA co-director said: "For years we have brought up allegations regarding the poor conditions (the company) was operating in La Oroya, and they were violating worker's rights. It's clear Doe Run Peru and, any company operating the complex,must do so in a way that also protects and respects the health and quality of life of its workers and the entire population."
---