AMA wants assurance TPP deal won't push up medicine prices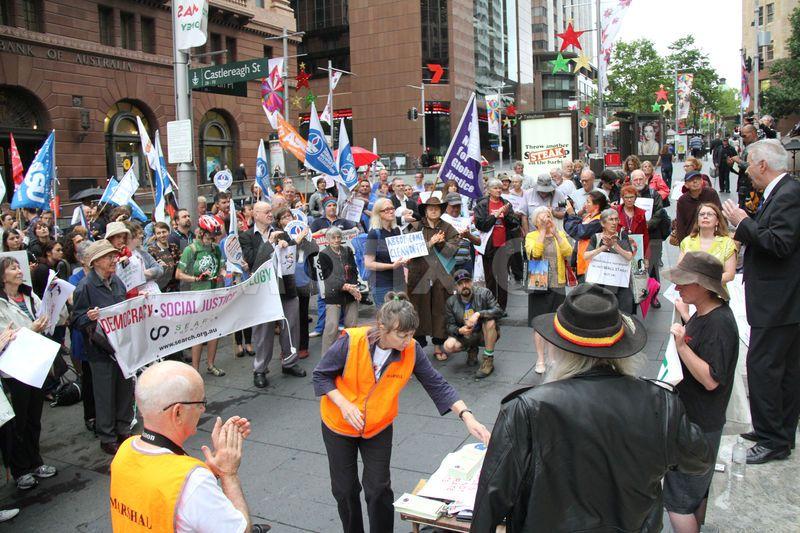 ABC | 26 Oct 2014
AMA wants assurance TPP deal won't push up medicine prices
The Australian Medical Association (AMA) wants assurances that a Trans Pacific Partnership (TPP) deal will not push up medicine prices.
Federal Trade Minister Andrew Robb is hosting talks with 11 counterparts in Sydney this weekend, as progress towards a multi-lateral trade deal inches closer.
If it is signed, the TPP agreement would cover 40 per cent of the global economy, and include countries like the United States, Canada, Japan, Malaysia, Peru, Chile and Australia.
AMA president Professor Brian Owler said the agreement could be beneficial, as long as it did not inflate medicine costs.
"While there's been some discussion that won't be the case, obviously we don't want to see any trade-offs that might adversely affect the prices and availability of medications for Australian patients," Professor Owler said.
He also said there was not enough detail on the trade negotiations.
"I think it's very important that the interests of the Australian Government but also of patients and individual consumers in Australia are protected through trade agreements," he said.
The AMA has called on the Federal Government to put protections in place for patients if it agrees to the TPP deal.
Some groups, like Choice, say the TPP could mean medicine costs increase, by allowing drug companies to extend patents.
Protesters outside yesterday's Sydney meeting said the agreement would also reduce freedom on the internet.
Dr Patricia Ranald from the Australian Fair Trade and Investment Network said the agreement could allow companies to sue foreign governments if local laws infringe on their copyrights.
"US companies will have open slather to sue our government over health and environmental laws," she said.
There are also fears of reduced competition from cheaper generic drug manufacturers.
Mr Robb yesterday told AM the claims amounted to scaremongering.
"We're not engaging in an exercise to increase the cost," he said.
"Those that are opposed to this scheme, for all sorts of reasons, are peddling a lot of misinformation.
"They're saying pharmacy costs will go up. This is not the intention or the outcome that will occur with this particular 21st Century agreement."
---