An agreement to be resisted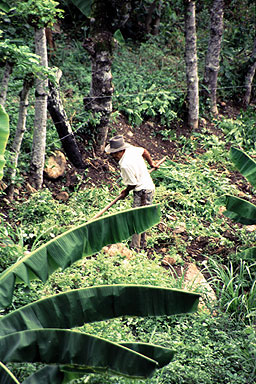 Morning Star | Sunday 09 October 2011
An agreement to be resisted
Political and corporate elites in Washington and Bogota are licking their lips in anticipation of US Congress ratification of the US-Colombia Free Trade Agreement this Wednesday.
Their European counterparts would welcome this as encouraging similar action by the European Parliament to rubber-stamp the EU-Colombia Free Trade Agreement.
Approval of these agreements by either the US Congress or the European Parliament will represent a kick in the teeth for organised labour and for human rights campaigners.
Colombia's status as the most dangerous country in the world for trade unionists is well attested, with 52 murdered last year alone by death squads acting for big business and farming interests.
The authorities have failed in all but a handful of cases to bring the killers to justice, with just six convictions returned for 195 murders of trade unionists committed between January 2007 and May 2011.
But for those who see higher profits materialising on the horizon this is a matter to be ignored or covered up.
The Barack Obama administration drew up a Labour Action Plan to list criteria that the Colombia government of President Juan Manuel Santos had to meet to indicate respect for workers' rights. Both men signed the plan in April.
To the surprise of absolutely no-one, Colombia's Interior and Justice Minister German Vargas proclaimed the following month that Bogota had complied with all these criteria.
US trade representative Ron Kirk concurred a month later, commending Colombian progress on workers' rights.
Obama is using these statements as justification for pushing through the FTA even though the fabled progress has not impressed itself on trade unionists in the European Union, the US or Colombia itself.
Global media outlets have clearly had capacity problems this weekend since none of the major imperialist networks has found room to cover the huge demonstrations held throughout Colombia in protest at the government's anti-worker policies.
Hundreds of thousands took part in marches, the largest in Bogota, in the largest popular mobilisation since April's 1.5 million-strong protest by trade unionists and students against plans to privatise state schools.
The marchers demanded trade union rights, defence of public health care and education and the key issue of an end to labour contracting.
No fewer than 15 million of Colombia's 18 million workers are classified as agency workers, placed in workplaces by employment agencies or labour brokers and therefore ineligible for employment rights, collective bargaining, public health cover or retirement benefits.
Despite the glib assertions of Santos and Obama, workers' rights continue to be flouted with impunity in Colombia.
The US union United Steelworkers wrote to Secretary of State Hillary Clinton and other top officials recently pointing out that Australian transnational corporation Vale Coal Colombia was flagrantly breaching the Labour Action Plan by refusing to negotiate with the miners' union at Vale's El Hatillo coal mine.
Colombian workers will not be the only people to suffer if this FTA is implemented. Oxfam estimates that 400,000 farmers, who already earn less than the minimum wage, will lose between 48 and 70 per cent of their income.
The outlook is no better for US trade unionists who face job losses as they did with the earlier North American FTA.
However, the US Republican-dominated Congress appears likely to approve the agreement, which makes it more vital than ever to press MEPs not to ratify the EU-Colombia FTA.
---