ASEAN, Canada agree to enhance role of SMEs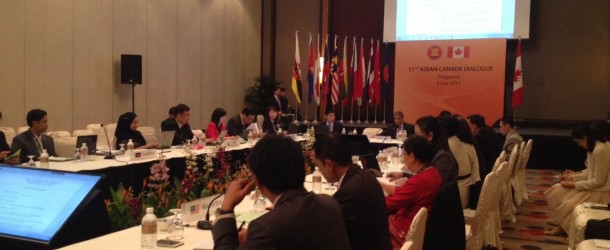 Antara News | 9 May 2017
ASEAN, Canada agree to enhance role of SMEs
Member countries of the Association of Southeast Asian Nations (ASEAN) and Canada agreed to enhance the role of Micro, Small, and Medium Enterprises (SMEs) in the regions economic development during the 14th ASEAN-Canada Dialogue Meeting.
Director General of ASEAN Cooperation of the Foreign Affairs Ministry of Indonesia Jose Tavares stated in a press release received here on Tuesday that the role of SMEs is important to boost economic development in ASEAN member countries.
Tavares, who represented the Indonesian government at the meeting held in Ottawa, Canada, on May 8, also invited Canada to intensify digital innovation for SMEs in the ASEAN.
Meanwhile, Canada will continue to help empower SMEs in ASEAN member countries through the Canada-Organisation for Economic Co-operation and Development Project on ASEAN SMEs worth US$12 million.
Through the project, Canada will also help formulate conducive policies and programs to encourage ASEAN SMEs to enter the global supply chain.
During the meeting, the Indonesian government, representing the ASEAN, also welcomed the Canadian governments initiative to explore the potential of establishing the ASEAN-Canada Free Trade Agreement (FTA) in future, as ASEAN was the sixth-largest trading partner of Canada.
"The Economic Research Institute for ASEAN and East Asia, along with Canadian experts, are currently conducting a preliminary feasibility study of the ASEAN-Canada FTA," Tavares revealed.
"The results of the study will be presented at a meeting of the ASEAN-Canada senior economic officers in early July 2017 and are expected to be agreed upon this year," he added.
The 2017 ASEAN-Canada Dialogue was jointly led by Canada and the Philippines as the ASEAN-Canada partnership coordinator.
---