ASEAN-EU free trade progress to be known by year's end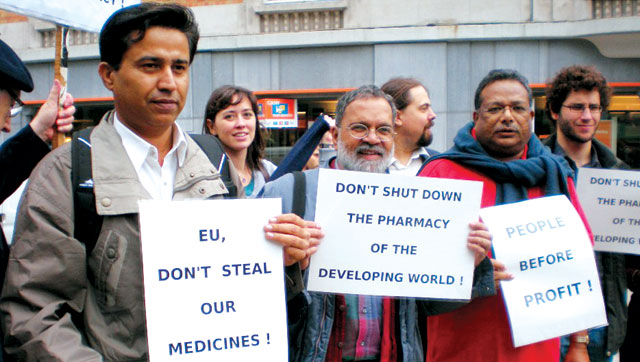 World Bulletin | 26 April 2015
ASEAN-EU free trade progress to be known by year's end
Officials say Southeast Asian and European blocs will clarify potential advantages, challenges of proposed free trade agreement.
The European Union and a Southeast Asian bloc will reevaluate the possibilities of a regional free trade agreement (FTA) at the end of this year, officials said Sunday.
During a joint press conference with Malaysian Trade Minister Mustapa Mohamed at the 26th ASEAN Summit in Kuala Lumpur, EU Trade Commissioner Cecilia Malmstrom stressed that FTA negotiations must be handled properly.
"It is important to have it right," she said. "We are waiting for the integration of ASEAN through [ASEAN Economic Community] AEC to take place before the trade agreement."
Malmstrom explained that by the year's end, both ASEAN and the EU would be able to list the potential advantages and challenges arising from the proposed ASEAN-EU pact.
"For now, we are not able to tell you... By then, we will know what we are going to face when the negotiations are resumed," she added.
She stressed the importance of such deals, recognized as ways for the EU "to come out of the current crisis, from which some member states are still recovering."
Mustapa expressed similar views, saying the FTA would be handled in a pragmatic and step-by-step approach as it involves a large number of countries.
"The senior officials will bring the [compilation] report to ASEAN and EU, to be deliberated by the ministers before making a fruitful conclusion," he said.
During the summit hosted by Malaysia until Tuesday, the heads of 10 member states are expected to intensify efforts to narrow down development gaps among the countries, by encouraging more engagement and interaction with the business community.
That agenda will be one of the key economic highlights of the 26th ASEAN Summit Declaration to be adopted at the summit's end, a source informed about the declaration told The Anadolu Agency​.
Both Malmstrom and Mustapa had earlier co-chaired the 13th ASEAN Economic Ministers-EU Trade Commissioner Consultations as well as holding a bilateral meeting to discuss Malaysian-EU relations.
---