Australia interested in FTA with Peru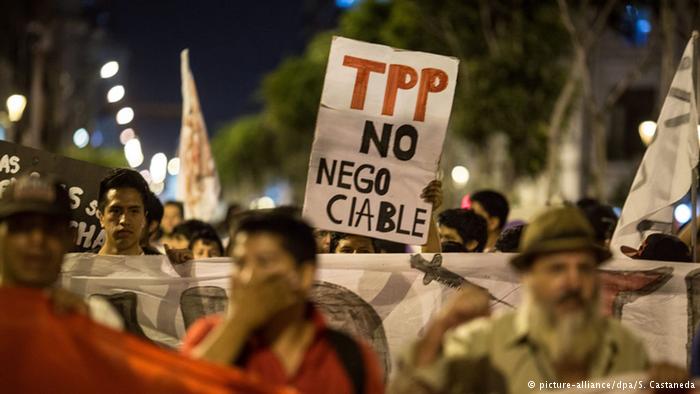 Andina | 2 January 2017
Australia interested in FTA with Peru
Lima - The Australian government said it considers the possibility of negotiating an FTA with Peru, as the Asia-Pacific faces the potential collapse of the Trans-Pacific Partnership (TPP).
"We will discuss the possibility of a Peru-Australia Free Trade Agreement (FTA) with Peruvian authorities. In the meantime, we are working on the process to ratify this agreement with our Parliament, since Australia is committed to the TPP," Australian Ambassador to Peru Nicholas McCaffrey said.
In this sense, the diplomat highlighted the need to wait until Donald Trump's inauguration as U.S. President on January 20 to learn about his final stance on the agreement.
"Between his first visit to Peru as a tourist in 2009 and his recent visit as Prime Minister [during the APEC Summit last November], our PM Malcolm Turnbull has seen significant changes in Peru; it exemplifies what you can build when a country opens up to the world," he told El Peruano official gazette.
Trade ties

On the other hand, McCaffrey estimated Peru-Australia trade exchange at US$400 million, which could further rise with the TPP.
"Nowadays, the [bilateral] economic relation is based on Australian investments in Peru. However, with this inter-continental agreement [TPP] underway, it will grow more extensive," the Ambassador explained.
Australian entrepreneurs are seeking new opportunities in Peru's various economic sectors aside from mining, such as gas production, tourism, education, among others.
"That will promote the diversification of Australian investments in Peru. It's a good signal: ties will not be merely centered around mining, even though it is a relevant economic sector," McCaffrey stressed.
To date, there are 90 Australian enterprises in Peru. "I see a relation that continues to grow every year. I think we'll see more Australian companies operating in Peru in the future," he projected.
Projects unblocking

Australian investors are interested in major infrastructure projects soon to be unblocked in the country.
"The Australian Trade and Investment Commission (Austrade) in Peru is working on ports, highways, water and the Pan American Games. We are trying to bring Australian investors to Peru."
In this respect, Australia's foreign official highlighted Peru is well-positioned thanks to its business-friendly environment, which has succeeded in luring foreign capitals.
"This is a clear sign of the confidence in the direction taken by the country," he said.
Water
Lastly, McCaffrey informed Australia's leading scientific organization in water scarcity has entered into an agreement with Tacna's regional government to prepare a drought management plan.
The two Asia-Pacific countries shared their experiences in water-related issues at the last APEC Forum's Summit in Lima. Thus, the Ambassador anticipated further bilateral exchange and cooperation in water.
---