Australia scraps carbon floor price, agrees EU link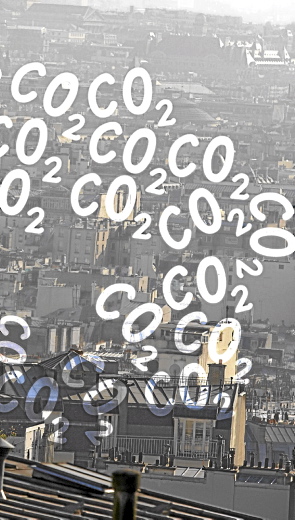 Reuters | Tue, Aug 28 2012
Australia scraps carbon floor price, agrees EU link
By James Grubel
CANBERRA (Reuters) — Australia and the European Commission on Tuesday agreed to link their carbon trading schemes by 2018, allowing Australian companies to buy cheaper EU carbon credits and providing a much-needed boost for the flagging European market.
Australia will also scrap its planned A$15 ($15.58) a metric ton (1.1023 tons) carbon floor price when its emissions trading scheme starts in July 2015. Australia's carbon tax is fixed at A$23 a metric ton.
The ditching of the floor price is the first major change to Australia's plan to price carbon. It comes after businesses expressed concern over facing higher costs than their European competitors.
Businesses in Australia will be able to use EU allowances to cover up to 50 percent of Australian liabilities from July 2015, but European companies will have to wait until 2018 to use Australian allowances.
EU Climate Commissioner Connie Hedegaard welcomed the first full international linking of emission trading systems and said in a statement from Brussels that it would "build further momentum towards establishing a robust international carbon market".
Confidence in the EU carbon market has collapsed as a huge burden of oversupply has driven prices to a series of record lows, removing any incentive to a greener energy mix.
On Tuesday the market rallied by 2 percent to trade at about 8.30 euros ($10) a metric ton.
"(The news) is bullish for the EU market as it is a good sign countries are trying to build a global carbon market," said Deutsche Bank research analyst Isabelle Curien
"Having demand for such credits outside the EU would help prices, but it would not solve the oversupply issue by itself. We still need a firm commitment to get linking in place by 2018. True linking would need more political and diplomatic work to be done."
To bolster the market, the European Commission has proposed action to remove some of the allowances surplus. Australian Climate Change Minister Greg Combet said he was confident the price would recover by 2018, when the full linkage would start.
Combet also said he stood by government budget forecasts for a carbon price of around A$29 a metric ton by 2015/16.
Australia is one of the world's highest per capita emitters of the pollutants blamed for causing global warming, largely because of its reliance on coal-fired power stations.
Putting a price on carbon is Prime Minister Julia Gillard's main policy to fight greenhouse gas emissions and help to cut them by 5 percent of their year 2000 levels by 2020.
EUROPEAN TIES
Combet said the link with 30 nations in the European scheme would provide more business certainty and eventually level the price of carbon permits between Australia and Europe.
"This means that from July 1, 2015, Australia's carbon price will effectively be the same as that in our second-largest trading bloc," he said. "The same carbon price will cover 530 million people."
Neighbouring New Zealand also has an emissions trading scheme, China is developing schemes in some provinces and South Korea plans to price carbon from 2015. Some parts of the U.S. and Canada also have plans to price carbon. Combet said that talks about linking with New Zealand's scheme were ongoing.
Australia's price on carbon covers about 300 of the country's biggest polluters, including mining giant BHP Billiton, Qantas Airways and BlueScope Steel, and 60 percent of the country's 550 million metric tons of annual emissions.
Australian companies will be able to cover up to 12.5 percent of their liabilities with U.N.-backed Certified Emissions Reduction credits (CERs), trading near record lows of about 3 euros ($3.68).
The international linkages could boost demand for credits from the EU's $130 billion trading scheme, and the smaller $2 billion U.N. scheme, by up to 165 million metric tons a year.
BUSINESS CONCERNS
Combet said that businesses had made it clear they wanted more flexibility on the carbon price once Australia moves to a trading scheme.
The Australian Greens, who support the minority government and whose backing is crucial for the government to pass laws, said the link would be good for business certainty.
"We are effectively exchanging a short-term floor price for a long-term trajectory, for stability," Greens leader Christine Milne told reporters.
Environment groups also welcomed the change, though business and Australia's resources industry were not impressed.
"Europe cheering the Australian carbon tax, as they did when it was announced last year and as they have done today, is Europe breathing a sigh of relief at our expense," said Peter Anderson, chief executive of the Australian Chamber of Commerce and Industry.
The Minerals Council of Australia, which represents the booming mining industry, said the link would do nothing to ease the cost of the carbon tax over the next three years.
"Australia's carbon tax and emissions trading scheme is far more onerous than any other scheme in the world, including the European Union's," Mitch Hooke, the council's chief executive, said. ($1 = 0.9631 Australian dollars) ($1 = 0.7990 euros)
(Additional reporting by Nina Chestney in London and Barbara Lewis in Brussels; Editing by Lincoln Feast and David Goodman)
---