Auto vendors concerned about FTA with Thailand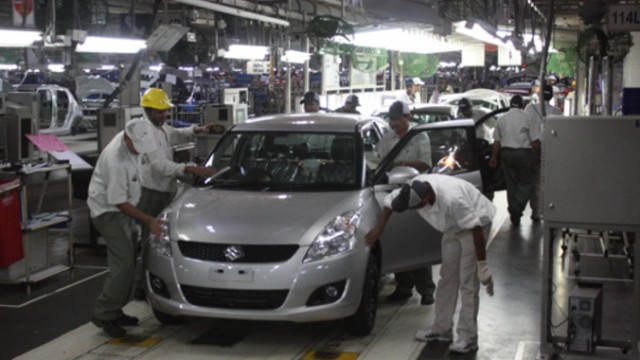 Dawn | 9 November 2016
Auto vendors concerned about FTA with Thailand
by AAMIR SHAFAAT KHAN
KARACHI: Auto vendors have shown their discomfort over the ongoing negotiations regarding the Free Trade Agreement (FTA) between Pakistan and Thailand.
The Ministry of Commerce has informed the Engineering Development Board (EDB) that Thailand has requested access to the auto sector considering the potential size of the market.
Thailand has added auto parts and vehicles to its request list for imports into Pakistan at a concessionary rate of duty. In other FTAs, the auto sector is not included in any concessionary list.
The EDB has called a meeting of the stakeholders of the auto sector in Islamabad on November 10 to discuss the Pakistan-Thailand FTA.
In a letter to the stakeholders, the EDB said the government has introduced Auto Policy 2016-21 effective from July 1, providing concessions to new investors as well as existing original equipment manufacturers (OEMs) and vendors. The EDB believes that any change in the most-favoured nation (MFN) tariff giving concessions to the auto sector in any FTA will affect the spirit of the auto policy.
The ministry has informed the EDB that the fifth round of negotiations on the Pakistan-Thailand FTA is scheduled to be held from November 16 to 18 in Thailand. The draft request list by Pakistan for exports to Thailand and that by Thailand for exports to Pakistan, along with Tariff Reduction Modalities (TRM), will be discussed and finalised during the upcoming round of negotiations.
It may be noted that each of the three leading car assemblers is already importing sizable quantities of parts and accessories from Thailand.
Aamir Allawala, former chairman of the Pakistan Association of Automotive Parts and Accessories Manufacturers (Paapam), said the government should exclude the automobile sector from the ongoing FTA negotiations.
He said duty concessions under the FTA will supersede the existing tariffs announced by the government under the new auto policy. The lower FTA duties will lead to the rollback of localised parts, shelving of planned investments in the future localisation and the loss of revenue to the Federal Board of Revenue.
Allawala said allowing the import of auto parts under the FTA will also damage the efforts of the government to attract investments from existing and new players in auto assembly and parts manufacturing. The automobile sector provides direct and indirect jobs to over three million workers, technicians, engineers and management professionals, he added.
Association of Pakistan Motorcycle Assemblers (APMA) Chairman Mohammad Sabir Shaikh said the main beneficiary of the FTA between Pakistan and Thailand will be Japanese assemblers in Pakistan.
He said Japanese assemblers are producing three-decade old models of cars and bikes for the Pakistani market. But they have the latest models of Honda, Yamaha and Suzuki bikes along with Toyota, Honda and Suzuki cars for the Thai market.
The Pakistani market needs new models of bikes and cars and this can be materialised through FTAs and other agreements, he added.
---