Brazil and Mercosur negotiate possible trade accord with UK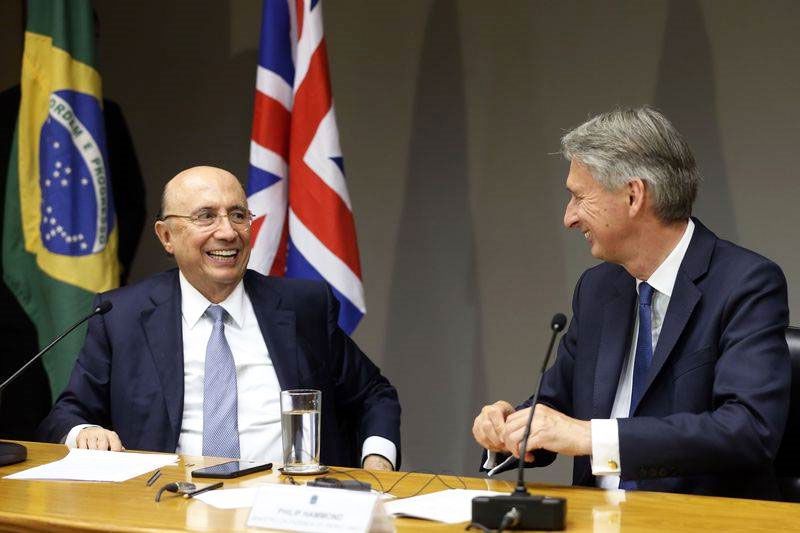 The Rio Times | 23 January 2018
Brazil and Mercosur negotiate possible trade accord with UK
By Lise Alves
In addition to being close to closing an agreement with the European Union, the South American Trade Agreement Bloc (Mercosur) is also discussing a possible trade agreement with the United Kingdom, according to Brazilian Finance Minister, Henrique Meirelles.
"[The agreement] could take effect after the Brexit, but negotiations are under way." Meirelles told journalists in London after a meeting with UK's Finance Minister, Philip Hammond.
Adding, "They [UK] are interested in having an agreement with Brazil, but certainly with the Mercosur, it will be more comprehensive. The negotiation will formally be between Mercosur and the United Kingdom."
Due to Brexit, the UK will be excluded from the trade agreement between Mercosur and the European Union, and will have to negotiate a separate trade agreement with the South American nations.
Negotiations of a free trade agreement between Mercosur and the European Union (EU) have been going on since 1999. At the end of last year, the two parties advanced in the discussions, but the signing of the agreement was postponed for this year.
The European Commission presented on Monday (January 22nd) the most recent advances achieved in the negotiations for a trade agreement with Mercosur partners.
The EU has been weary in accepting some of the trade terms in the original negotiations, and has stated it needs time to convince their countries' agricultural sectors to accept the accord.
Some have been strongly resisting opening up their markets to the South American countries. According to those following the negotiations those in the ethanol and beef sectors have put up the greatest resistance to the trade agreements.
---