Brazil must be realistic about trade liberalisation in future deal, DG Agri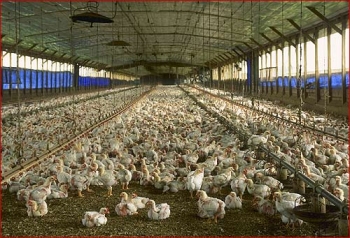 Agra Facts | 25 January 2017
Brazil must be realistic about trade liberalisation in future deal, DG Agri
Brazil & the other three Mercosur countries* need to be realistic about the volumes of beef, ethanol & poultry that can be liberalised in any future free trade agreement with the EU, as Europe's capacity to open its markets – particularly for beef – is more limited than before for economical & political reasons, DG AGRI Director for International [bilateral relations], John Clarke told MEPs today (Jan 25).
Speaking during an exchange of views with Brazilian Agriculture Minister Blairo Maggi, the senior DG AGRI official said "a wrong free trade deal between the EU & Mercosur could decimate European farming".
"If we are going to make a success of a bilateral accord … we need to handle concerns very prudently", he added. Offering some "words of advice", Clarke encouraged Brazil "to move early" to address key SPS & market access barriers affecting exports of European agricultural products. There are 30-40 pending authorisations that would take around 15 years to achieve, he said, expressing his hope that Brasília would accelerate the removal of SPS restrictions on EU imports. Furthermore, the experienced trade expert questioned why Brazil treats the EU as "28 separate regulatory bodies rather than one single EU-wide regulatory space".
Clarke said it was a "wise move" to address the House, as any future deal requires the consent of MEPs. But they "are not necessarily going to give the FTA an easy ride … on the basis of today's discussion", the ex-Chargé d'affaires of the EU Delegation (representing the EU in the WTO), outlined.
During the exchange, MEPs aired their grievances about the sustainability of Brazilian agriculture, production standards & the impact its competitive farming would have on European producers. In specific terms, French MEP Michel Dantin (EPP) raised consumers' concerns about livestock farming conditions & traceability, while Ireland's Independent MEP Luke 'Ming' Flanagan wanted to know if London & Brasília were talking about a future bilateral deal. French Socialist Éric Andrieu requested further clarity on land rights of indigenous people, while Bavaria's Albert Deß (EPP) sought reassurances on the protection of rainforests against logging.
---