Cambodia, South Korea agree to official FTA talks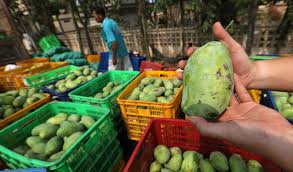 The Star - 14 July 2020
Cambodia, South Korea agree to official FTA talks
Cambodia and South Korea have agreed to launch official negotiations for a bilateral free trade agreement (FTA).
The announcement comes more than a year after Prime Minister Hun Sen proposed to begin preparations for the FTA during his visit to South Korea in March last year.
The two countries signed a joint feasibility study on establishing the FTA last year. The study was carried out between November and May.
South Korean Minister of Trade, Industry and Energy Yoo Myung-hee said in a statement: "Amid the spread of Covid-19, it has become more important for South Korea to expand cooperation with Southeast Asian countries.
"We are pleased to launch FTA negotiations with Cambodia, which can potentially rise as the new hub of production and trade in ASEAN.
"The two countries will make efforts to come up with a meaningful result within this year."
Phnom Penh and Seoul are expected to hold their first round of negotiations later this month, sources have said.
Bilateral trade volume between the two countries hit US$1 billion last year, gaining six per cent from 2018, data compiled by the Korea International Trade Association (Kita) show.
Cambodia exported US$336 million worth of goods to South Korea last year and imported US$697 million.
During a meeting with Cambodian residents in South Korea in February, Hun Sen said exports to South Korea mostly comprised of clothes, shoes, travel goods products, beverage, components for electronic equipment, rubber, medical and agricultural products.
Meanwhile, he said, Cambodia mainly imports vehicles, beverages, electronic equipment, home appliances, medical and plastic products.
The Kingdom is the 58th largest export destination for Asia's fourth largest economy by gross domestic product (GDP).
---