Cambodia to sign FTA with China to boost agro exports, potentially offset EBA losses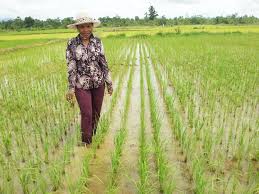 VOA Cambodia - 10 July 2020
Cambodia to sign FTA with China to boost agro exports, potentially offset EBA losses
Prime Minister Hun Sen is scheduled to be in Beijing on August 12 to sign a free trade agreement with his Chinese counterpart. The new agreement is expected to usher in an enhanced level of economic cooperation between the two countries, deemed especially important to Cambodia.
On the same day, Cambodia is likely to mark another step in the erosion of its long-standing ties with Europe, with the expected partial suspension of 'Everything But Arms' trade privileges that will affect Cambodia's important garment and footwear export industry.
Cambodia's undeveloped economy has benefited from close ties with Europe since the United Nations Transitional Authority of Cambodia helped govern the country from 1991 to 1993 following years of war that had decimated the country.
The deal is another sign of the growing friendship between China and Cambodia. China has become the Kingdom's largest investor and its' geopolitical support to counter the West and, on occasion, ASEAN.
The negotiated Cambodia-China Free Trade Agreement (FTA) has been kept under wraps since talks began in December. Recently, officials have said it will hinge on agricultural trade and build on Cambodia's existing trade with the Asian and global economic powerhouse.
Vongsey Vissoth, a permanent secretary of state at the Economy Ministry, confirmed on Wednesday in a press conference that Prime Minister Hun Sen would make the trip to Beijing to sign the agreement.
"Now we have FTA from China and [we] try the best,'' Vongsey Vissoth said. ''FTA is just a market, but we need to have products to export.''
On April 7, Hun Sen called on citizens to focus on growing and processing agricultural products to sustain the economy because, he noted, other economic drivers like tourism and manufacturing were faltering due to the COVID-19 pandemic.
"We will use this difficult time as an opportunity for Cambodia's agricultural sector, which has slow growth," Hun Sen said.
Vongsey Vissoth acknowledged that there would be challenges to overcome to fully utilize the FTA, noting requirements for exporting to China would be related to pricing and quality and sanitation of goods and products. The Chinese had indicated, he said, that fish exports had potential in the future.
However, multiple reports including some from the Mekong River Commission, show that fish numbers are fast dropping in Cambodian rivers on account of climate change and the increasing number of dams along the mainstream Mekong.
Cambodia has also struggled to consolidate its agricultural production in the past, largely because of the lack of infrastructures, such as warehousing, cold storage, processing plants, and generally high operating costs, including electricity.
Government figures show that bilateral trade in 2018 was around $7.4 billion, which was heavily skewed in China's favor, accounting for more than 80 percent of trade. That year, Cambodia exported around $800 million, mostly in agricultural products, and imported large quantities of raw materials for the manufacturing and construction sectors.
Hean Vanhan, the secretary of state of Agriculture Ministry who took part in the FTA negotiations, said a number of products will be on a tariff-free list, which will be reviewed periodically. For now, he said, rice, bananas, and mangoes will be on the list.
"We opened the blockages and obstacles [to trade]," he said. "The government has tried [to get] the policy and then we depend on the private companies' capacity."
A critical aspect to the FTA will be whether it can offset losses from the partial suspension of trade benefits to Europe. There has been no public mention of whether China has agreed to import clothing produced in Cambodia. China, itself, is an exporter of clothing and raw materials used in the manufacturing process.
Hean Vanhan said the FTA would be able to limit damage from the suspension of EU privileges but did not elaborate on how.
"If we lose EBA, I think this agreement, we have has very large benefits and it is better," Hean Vanhan said.
Ken Loo, secretary-general of the Garment Manufacturers Association in Cambodia, said the trade agreement will benefit Cambodia's garment sector since Cambodia will be able to export to China without tariffs, even though exports to China were seven to eight percent, compared to the 45 percent already being exported to the European Union.
"I can't say whether it is possible [to replace EBA] or not, but I want to say FTA with China is a good point," Ken Loo said.
The FTA with China is Cambodia's first bilateral trade agreement with a foreign country, and the negotiations occurred amid the backdrop of growing Chinese influence and investments in the construction, real estate, and tourism markets.
The friendship was strengthened when China donated tons of aid to Cambodia to fight the COVID-19 pandemic, with Prime Minister Hun Sen being the only foreign leader to visit Beijing in February to meet Chinese President Xi Jinping during the peak of China's outbreak.
Skeptics of the new deal say it will pull Cambodia closer into China's orbit, making it more reliant on Beijing; others were concerned whether this was a lost opportunity to improve labor standards and environmental protections in bilateral trade.
Sophal Ear, associate professor of diplomacy and world affairs at Occidental College in Los Angeles, said if the FTA does not improve economic and working standards in the country, the increased trade would come at the cost of jobs and the environment.
"If the agreement is not about elevating labor, environmental, and intellectual property standards, this is a lost opportunity for Cambodia and China,'' the professor said.
He added that the agreement will likely benefit China, which has a growing middle class that needs to be fed.
"Could China simply use Cambodia as a farm for Chinese consumers?" Sophal Ear asked.
"Food security is always on China's mind, from Cambodia to Africa,'' he said. ''It's about supplying hungry mouths in China. Let's hope this doesn't make Cambodia the Southeast Asian version of a banana republic."
Agriculture expert Yang Saing Koma said the pertinent question was whether Cambodian businesses will be able to take advantage of the FTA because China certainly had the capacity to fully utilize the agreement to its benefit.
"I think China wants the agreement,'' said Yang Saing Koma, who is also a member of the fledgling Grassroots Democracy Party. ''China wants to expand its trade in the world. They want to be the economic power."
"With the free trade agreement, their products can be easily imported to Cambodia, but the question is whether Cambodia can easily export to China?"
Paul Chambers, special advisor for International Affairs at the Naresuan University in Thailand, said that while the FTA could help both countries, it was "asymmetrically geared" towards benefiting China.
And this would be at the cost of Cambodia being sucked deeper into its dependency on China, he added.
"The FTA will enable Chinese corporations much greater power throughout Cambodia. As a result, besides becoming a Chinese dependency, Cambodia will become a vassal or backwater of China," he said in an email.
---