Canada and Mexico win trade ruling over US livestock law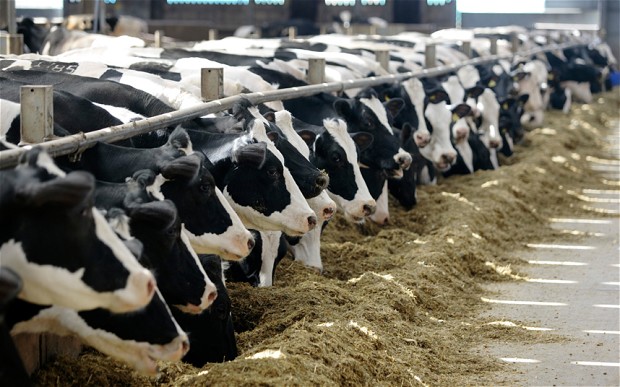 BBC | 7 December 2015
Canada and Mexico win trade ruling over US livestock law
Canada and Mexico have won a trade victory over US law requiring country of origin labelling on beef and pork.
The World Trade Organisation (WTO) ruled the policy violated the North American Free Trade Agreement (NAFTA).
Canada and Mexico were given permission impose up to $1bn (£664m) a year in trade penalties on the US for the policy.
The programme requires meat to carry labels stating where the livestock was born, raised and slaughtered.
In a statement the Canadian government said the Country of Origin Labelling programme (COOL) "disrupts the highly integrated North American meat industry supply chain."
"Since 2011, the World Trade Organization has repeatedly ruled that COOL discriminates against Canadian and Mexican cattle and hogs and violates the trade obligations of the United States," the statement said.
The Mexican government said it would begin imposing retaliatory charges soon and called on the US to end the programme, which it said had "severely affected the trade integration of the North American region's market."
Tim Reif, general counsel for the Office of the US Trade Representative said the US was "disappointed" in the decision and would consider options for replacing the programme.
The law came into effect in 2002 to give US consumers more transparency over where their food came from.
---