Canada, China moving closer to potential trade talks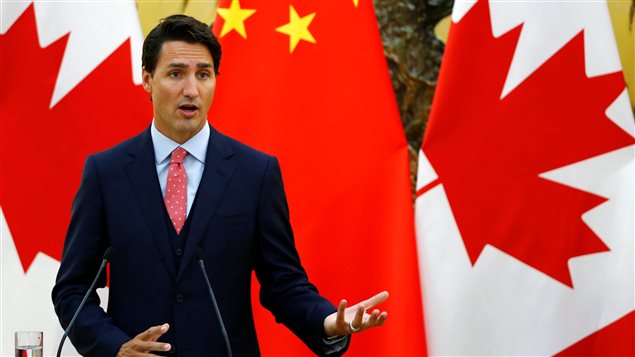 ICTSD | 9 March 2017
Canada, China moving closer to potential trade talks
Efforts to lay the groundwork for possible negotiations on a bilateral Canada-China trade deal continue underway, with Canadian officials launching a three-month domestic consultations period last week.
In preparation for further negotiations with Beijing, the Canadian government published in its gazette that it was soliciting views on the potential deal from various sectors in Canadian society; from individual Canadians themselves to businesses, indigenous groups, and provincial governments, among others. This consultation period will last until 2 June 2017.
"Today, there are few places that offer us as many exciting opportunities for expanding growth and prosperity through trade and investment as the Asia Pacific region, and especially China," said Canadian International Trade Minister François-Philippe Champagne.
Canadian Prime Minister Justin Trudeau and Chinese Premier Li Keqiang announced last September that the two nations had started exploratory discussions on the possibility of a bilateral accord. (See Bridges Weekly, 29 September 2016)
They also confirmed at that time that they hope to double bilateral trade from 2015 levels by the year 2025, with the potential trade deal a possible way of meeting this goal.
The announcement of exploratory talks last year came after both sides resolved to put an end to a long-standing bilateral disagreement over canola and beef exports.
Last year, bilateral goods trade between the two economies hit C$85.3 billion (US$63.4 billion), according to Canadian government statistics, while bilateral investment flows were C$33.0 billion at the end of 2015.
Consultations

In their joint statement last September, the governments expressed their desire to expand cooperation on regional and global issues and reaffirmed their commitment to usher in a new era of global growth and sustainable development.
Ottawa has framed the public consultations as a way to help shape Canadian objectives, key interests, and potential concerns on the possibility of a free trade deal, which would help outline its parameters should the two sides decide to begin negotiations.
The notice describes China as a key market in the Asia-Pacific region, and how a potential trade pact with the Asian giant might lead to increased economic gains for Canadians as well as improved access to affordable Chinese goods.
A 2016 survey by the Asia Pacific Foundation of Canada found Canadians evenly split on free trade with China.
The announcement, however, acknowledges potential questions in Canada over topics such as environmental and labour issues, as well as gender concerns and human rights, and states that should Ottawa move forward with Beijing on trade talks, they would also work to push China "to meet its international obligations in these areas."
Furthermore, the gazette broadcast said that the government would ensure that "policy flexibility" is reserved on domestic public policy priorities such as environment and public health.
In further support of the governments' shared interest in a possible trade deal, China's Ministry of Commerce (MOFCOM) published a news release last month expressing China's desire to import more Canadian food in the near future.
The release quoted Canadian Agriculture and Agri-Food Minister Lawrence MacAulay stating that a future trade deal could potentially be a major way to boost Canadian agricultural exports to the Asian economy.
"The Chinese need to know what we have, and are aware of the quality of our goods and our regulatory system. I want to make sure the Chinese people are demanding more and more products from Canada," affirmed MacAulay.
---