Canada says must work hard to ensure firms benefit from EU deal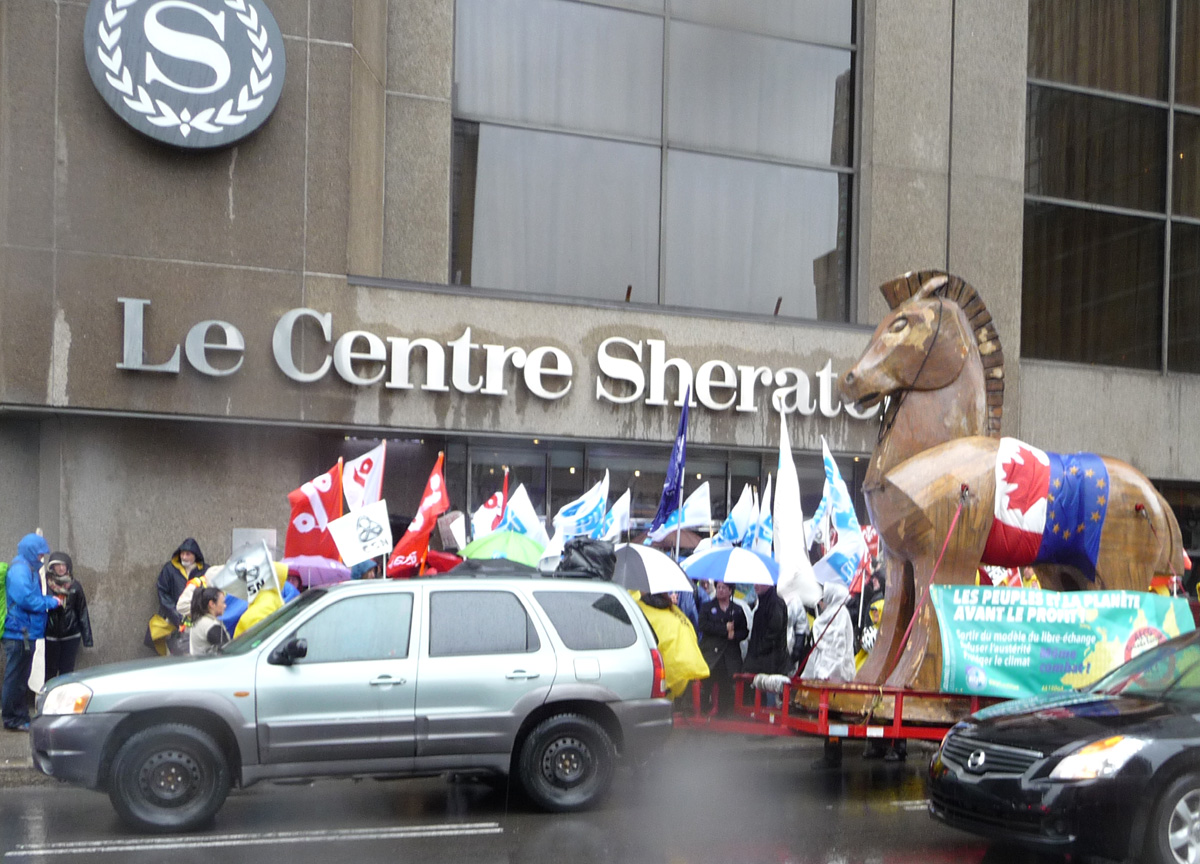 Reuters | 1 November 2016
Canada says must work hard to ensure firms benefit from EU deal
By David Ljunggren
The Canadian government will have to work hard to ensure firms benefit from a landmark free trade deal that Canada has reached with the European Union, Trade Minister Chrystia Freeland said on Monday.
After the EU settled a series of internal disputes, Prime Minister Justin Trudeau signed the Comprehensive Economic and Trade Agreement (CETA) on Sunday.
Although Freeland introduced legislation on Monday to ratify the pact, Canada must wait for a vote in the European Parliament before most tariffs are lifted. Both sides have said they expect that vote to take place early next year.
Supporters say CETA will increase bilateral trade by 20 percent. But that will happen only if Canadian exporters - who critics complain are often too timid - make more effort.
"The government is now very, very focused on working with our exporters to be sure they understand the opportunities that this new market holds," Freeland told reporters.
A group representing chief executives said Freeland's ministry needed to make "very aggressive efforts" to help small and medium-sized firms, which would otherwise struggle to take full advantage of CETA.
"Large companies are going to be all over this. The challenge for Canada is always that we don't have enough large companies," said John Manley, president of the Business Council of Canada.
Full ratification requires votes in the parliaments of all 28 EU member nations, which could take years.
Another challenge for Ottawa is the demand for compensation from agricultural producers who fear increased imports. Freeland said ministers would decide soon how much to provide.
Separately, Ottawa promised to lift all visa restrictions on Bulgarian and Romanian citizens as of Dec. 1, 2017. Both countries pressed for an end to the rules in return for approving CETA.
Once the European Parliament ratifies CETA, 98 percent of the agreement will come into effect.
One big winner on paper is the cattle industry, which would see its EU beef quota jump from around 1,000 tonnes to 65,000 tonnes. Some producers, though, worry about EU non-tariff barriers.
"The real question, is it real, and will Europe have another trade restriction in our way?" said John Masswohl, director of government relations at the Canadian Cattlemen's Association.
While Canada rinses beef carcasses to reduce the risk of e-coli, the EU currently bans the two rinsing methods used by big Canadian meat-packing firms, effectively excluding them, Masswohl said.
---