'China is just as important to South America as the US': why Argentina is keen to start talks on free-trade agreement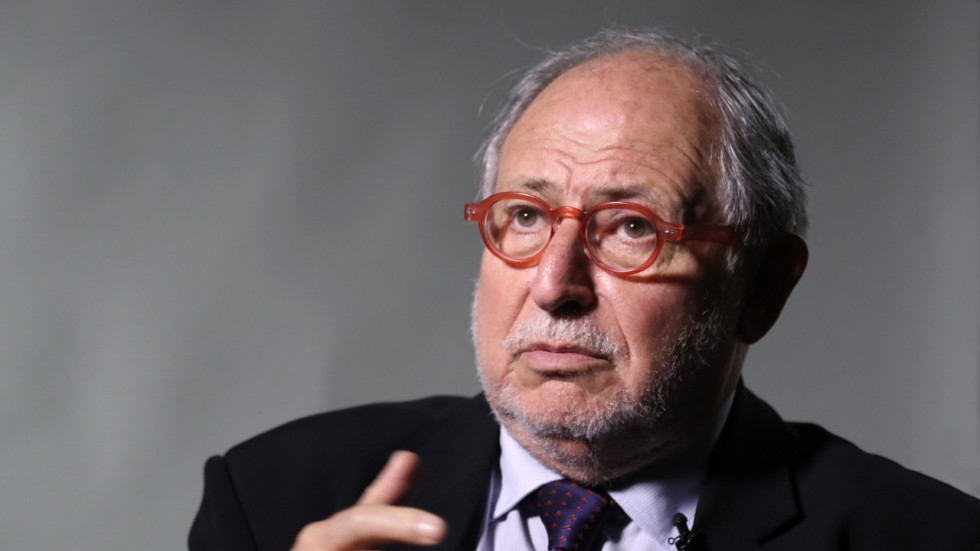 South China Morning Post | 23 April 2018
'China is just as important to South America as the US': why Argentina is keen to start talks on free-trade agreement
by Laura Zhou
Talks about a possible free-trade deal between China and South America's major economies could start as early as next year, the Argentinian ambassador to China has said.
Beijing has been seeking closer ties with Latin America amid growing international scepticism about China's expanding influence in the backyard of the United States.
But Diego Ramiro Guelar, Argentina's ambassador to China, defended the scope of Beijing's ambitions, telling the South China Morning Post that its investments were essential for his country as it was struggling to reform its isolated economy and regain access to the international capital market.
China's increasing economic challenge to US dominance is particularly apparent in South America, which has traditionally been strongly influenced by Washington.
US concerns that it is losing influence on the continent were exacerbated last week after Donald Trump cancelled a planned visit to South America – his first as president – for the Summits of America meeting in Peru.
US Commerce Secretary Wilbur Ross has told business leaders from the continent that Washington would not cede leadership to "authoritarian states".
But Guelar said that criticisms over China's role in South America are "ridiculous" adding that neither China nor America controlled the countries there.
"If you see the [trade] numbers nowadays, China is as important as the US and sometimes it is more important than the US," Guelar added.
"China is the main commercial partner of countries like Brazil, Chile, Peru, Uruguay and Bolivia, and 90 per cent of countries in South America have China as their first trading partner.
"The Americans might be worried because they used to think that they would be hegemonic in the region."
The ambassador also signalled that the Southern Common Market, or Mercosur, of which Argentina was a founding member, was open to the idea of a free-trade deal with China.
Earlier this year the Uruguayan government told the Chinese it would try to "convince its Mercosur partners of the importance of this issue".
"Be sure that we are going to talk about it," Guelar said.
"There's no doubt that free trade is the natural trend to follow in the world, even though now we have a strong protectionist noises in the market.
"But we don't have any doubts that the strategic trend of the world is globalisation. I don't have any doubts that China and Argentina are on the same side of the table."
While concerns over Trump's attitude towards free trade are growing, China has been increasing its efforts to seal free-trade deals across the world.
Its potential partners include not only its neighbours such as South Korea and Pakistan, but also countries such as the Maldives, Iceland and Costa Rica, with dozens of deals under negotiation, according to the Chinese Ministry of Commerce.
Mercosur, is the world's fourth-largest trading bloc – covering a population of 260 million people in Argentina, Brazil, Uruguay and Paraguay – and accounting for three-quarters of South America's GDP.
China's trade with the four members totalled about US$107.7 billion last year, according to figures from the commerce ministry.
China is already Brazil's largest trading partner and Argentina's second largest. The two countries are also the world's two biggest soybean exporters after the United States and China, which accounts for two-thirds of global soybean imports, has threatened to impose 25 per cent tariffs on American soybean imports as part of their tit-for-tat trade dispute.
Relations between China and Argentina have also greatly improved since the election of President Mauricio Macri in late 2015.
Macri has tried to reform the country's isolated economy by scrapping currency and export controls imposed by his predecessors and will host the G20 summit this year, the first such gathering in South America.
Trade between the two countries reached almost US$13.8 billion last year, and China is also funding a number of major Argentinian infrastructure projects, including two nuclear plants and a US$2.5 billion upgrade of a cargo rail network.
However, China's investments in major infrastructure projects overseas have come under increasing scrutiny amid warnings that they could burden countries with excessive debts.
Some critics have questioned whether China's foreign investment will could provide long-term economic benefits or whether it is just a way for Beijing to take control of natural resources around the world.
Last week, Christine Lagarde, the head of the International Monetary Fund, warned of the risks surrounding the "Belt and Road Initiative", which encompasses more than US$1 trillion worth of infrastructure projects in more than 60 countries.
"There is a concern that some investments – if not properly tended – could wither on the vine," Lagarde told a seminar in Beijing. "Experience from across the globe shows that there is always a risk of potentially failed projects and the misuse of funds."
According to a recent report by the Centre for Global Development, a Washington-based think tank, of the 68 countries involved in the "Belt and Road Initiative", 23 were found to be at a "quite high" risk of debt distress, while eight countries could potentially face a debt crisis.
But the Argentine envoy in Beijing sounded upbeat at the prospect of attracting funding from China.
"For us, it is very clear that financial institutions from China want to give us money because they have confidence that we are able to repay the money. If we have to build hydropower projects, nuclear plants or railways, those cost money," Guelar said.
"Infrastructure or construction companies in China want to do business in the world, that's not charity … China is not doing us a favour. It is doing business and they want to do business with us and we are happy with that.
"We are not demanding that China gives us money for free.
"Of course, you have some seriously underdeveloped countries that have to be treated in a special way by superpowers like the US, China, Germany, which have an account to support humanitarian resources. China is a superpower and Argentina is not, but nor are we the kind of country that needs charity or support for free."
---