China seeking more free-trade deals as Trump tramples them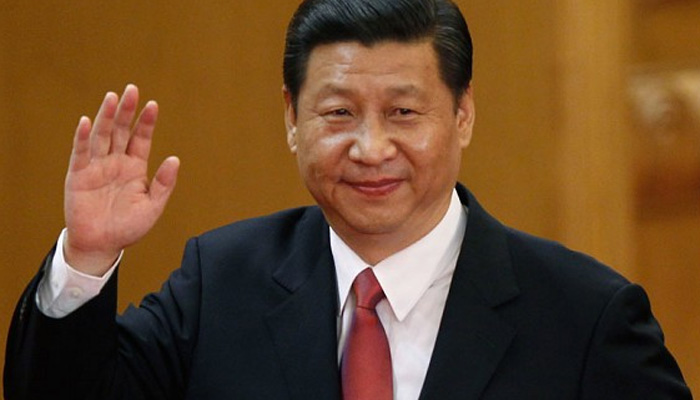 Today | 25 January 2018
China seeking more free-trade deals as Trump tramples them
Beijing: Just as the United States throws up new barriers to cross-border commerce, its largest trading partner China is redoubling its efforts to seal free-trade agreements.
From deals with blocs including the Association of South-east Asian Nations (Asean) to bilaterals with tiny countries like Maldives, China's free trade agreements (FTAs) already cover 21 countries. That compares with the 20 countries covered by US agreements.
More than a dozen additional pacts are being negotiated or studied, according to the Ministry of Commerce.
While US President Donald Trump this week imposed tariffs on solar panels and washing machines, underscoring his America first outlook, China is hoping for a "bumper year" for new trade deals, according to the Commerce Ministry.
China's FTA approach is also tied to broader goals such as the Belt and Road Initiative to build new trade and infrastructure links across Eurasia, said Mr He Weiwen, deputy director of the Centre for China and Globalisation in Beijing and a former Commerce Ministry official.
"That would offer some help for China to counter the shockwave from trade frictions with the US, but that's not the purpose," Mr He said. "China wants to be more open, and 2018 is important as it marks the 40th anniversary of the historic reform and opening-up."
Another new trade partner looks to be getting lined up with Beijing this week.
Uruguayan President Tabare Vazquez said on Wednesday his country wants a free-trade agreement with China and is willing to take part in the Belt and Road Initiative, according to a report from the official Xinhua News Agency.
Meanwhile, 11 nations are planning to save the Trans-Pacific Partnership (TPP) Mr Trump abandoned.
That may spur China, which isn't part of that deal, to pursue its own agreements such as the proposed Regional Comprehensive Economic Partnership (RCEP), which potentially will bind China to its strategic rival India as well as to diverse partners from Australia to Cambodia.
"As the US is retreating from economic engagement in Asia, the rest of Asia is moving forward aggressively to conclude deals among themselves," Ms Wendy Cutler, a former US trade negotiator who's now vice president at the Asia Society Policy Institute in Washington, said on Wednesday in a Bloomberg Television interview from Seoul.
Such progress could help fortify Beijing's ambitions to put itself at the heart of globalisation — outlined in Chinese President Xi Jinping's speech to the World Economic Forum in Davos a year ago — particularly if Mr Trump follows his dropping the TPP with dismantling the North American Free Trade Agreement (Nafta).
Nafta talks are continuing this week.
China already dominates global trade with almost 14 per cent of world exports, data compiled by Bloomberg show, and China International Capital Corp estimates it will overtake the US as the largest importer within five years.
Even so, if a threatened trade war between China and the US does materialise this year, then Beijing may seek friends wherever it can find them.
---