China trumps India yet again over Maldives; gains geopolitical influence with trade deal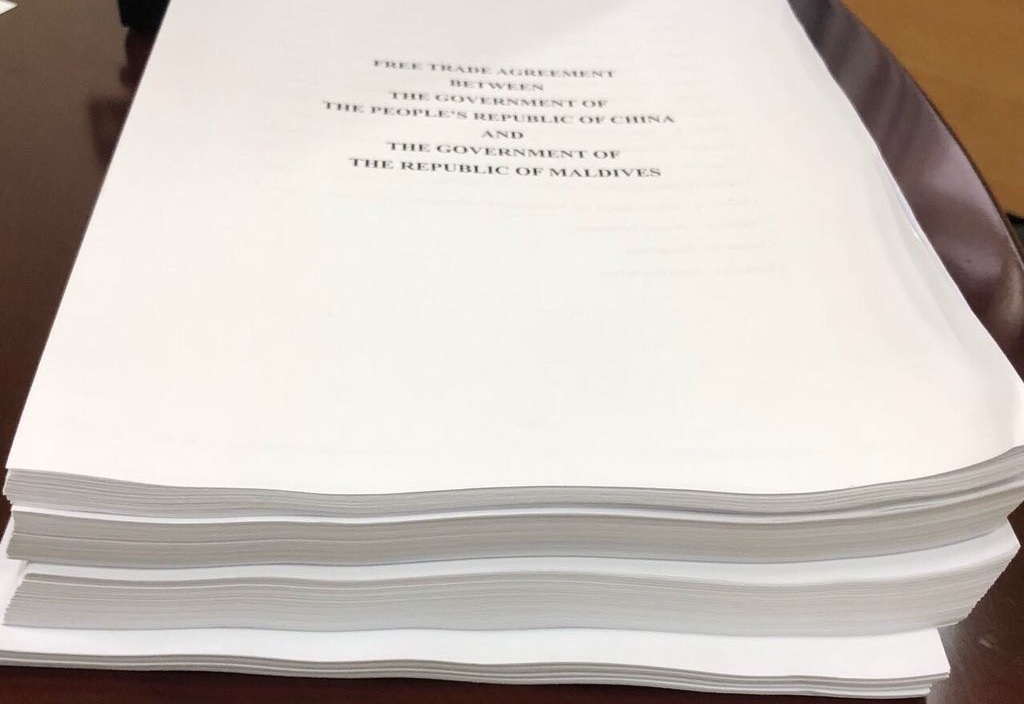 Financial Express | 1 December 2017
China trumps India yet again over Maldives; gains geopolitical influence with trade deal
A year ago in November 2016, the Maldives said at an investment forum in India that it would sign its first free trade agreement soon, ostensibly with India. Now, a year later, the island country has indeed signed its first FTA, but with China, leaving India irked over the geo-political concerns arising from the Chinese influence in the strategic Indian Ocean island nation.
The 1000-page trade agreement was rushed in by the Maldivian parliament with barely 30 members in the house in just 30 minutes. The country seems to be increasingly slipping under the influence of China under President Abdulla Yameen, who has shown signs of inclination towards China and Pakistan. Interestingly, for China, the FTA agreement was its second in the South Asia. China signed its first FTA agreement with Pakistan in the region.
"According to the agreement, the two countries would reduce the tariffs of over 95% of the goods to zero. They are also committed to opening the service market such as finance, healthcare and tourism and agreed to cooperate practically in key areas," China said in a statement.
India's influence over the Maldives started deteriorating after former President Mohamed Nasheed, who was perceived India-friendly, was ousted from power in 2012. An agreement signed by India's GMR under Mohamed Nasheed's tenure was abruptly terminated by his successor. Notably, this deal, too, eventually went to Chinese company Beijing Urban Construction Group in 2014.
"We are examining the issue…and the ramifications of the FTA on our trade with Maldives," Indian Express reported quoting a source.
But the biggest concern of increasing Chinese investment in the Maldives is the rising influence in the Indian Ocean, which is, in External Affairs Minister Sushma Swaraj's words, "one of the busiest and most critical maritime transportation links in the world. Almost a hundred thousand ships a year pass through these waters, carrying about half of the world's container shipments, one-third of the world's bulk cargo traffic and two-thirds of the oil shipments".
"Maldives is a small economy but very important strategically. With increased Chinese investments, it limits freedom in making foreign policy decisions. The FTA has strategic importance for India. The FTA will strengthen China's economic throttlehold and spur instability in the Indian Ocean," said Brahma Chellaney, professor of strategic studies at the Center for Policy Research.
India is one of the leading investors in the Maldives in a number of investment-ready projects in sectors like finance & banking, real estate, tourism, information and communication technology, and renewable energy. Beside, GMR, two other deals — involving Tatva and Nexbiz– with India were also arbitrarily terminated putting these companies at commercial risk. In fact, GMR, had to move international arbitral tribunal for a compensation of $260 million for the arbitrary termination.
---