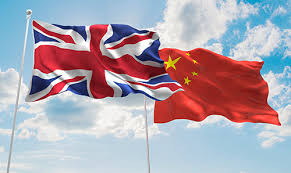 The Japan News | 26 August 2018
China, UK mulling FTA
Reuters
Beijing (Reuters) — China and Britain have agreed to look at the possibility of reaching a "top notch" free trade agreement after Britain leaves the European Union, China's Commerce Ministry said on Saturday after talks with British trade minister, Liam Fox.
Britain has pushed a strong message to Chinese companies that it is fully open for business as it prepares to leave the EU next year, and China is one of the countries with which Britain would like to sign a post-Brexit free trade deal.
In a statement released after Friday's talks between Fox and Chinese Commerce Minister Zhong Shan in Beijing, the Chinese Commerce Ministry said they had discussed how to boost two-way investment and expand trade in services.
---