China 'uncomfortable' with US negative list for investment treaty talks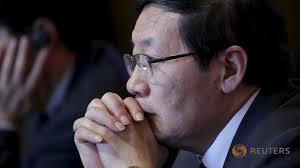 Xinhua 2015-04-21
China 'uncomfortable' with US negative list for investment treaty talks
China's finance minister, Lou Jiwei, has said his country is "uncomfortable with" the negative list provided by the US, which is a key part of the ongoing negotiations of the Bilateral Investment Treaty (BIT) between the world's two largest economies.
Lou made China's stance known in an interview with Xinhua on the sidelines of the just-concluded World Bank-IMF Spring Meetings.
In the interview, the Chinese finance official said that the US government outlined key infrastructure, important technology and national security into its negative list where Chinese investment is not allowed.
The US side does not give any specific definitions over its restrictions while retaining the rights to suspend the projects invested or operated by Chinese investors at any phase. The US side also stipulates that the cost ensuing should be borne by investors, he said.
"The stipulation increases the uncertainty for Chinese investors in the United States and make us feel very uncomfortable," said Lou, who stopped short of making further statements.
Talks on the bilateral investment treaty began in 2008 as both countries sought to increase mutual investment, which only accounted for a tiny share of their overseas investment.
China has shorted the negative list on which foreign investments are restricted by host countries in the pilot free trade zones in Shanghai, Guangdong, Tianjin, and Fujian, but the negative lists offers for BIT talks will be decided through China- US negotiations, China's vice finance minister Zhu Guangyao said in Washington DC on Friday.
US trade representative (USTR) Michael Froman told Xinhua Friday that he expected the two sides to exchange their negative lists soon.
---