China wants free-trade talks with Norway to be accelerated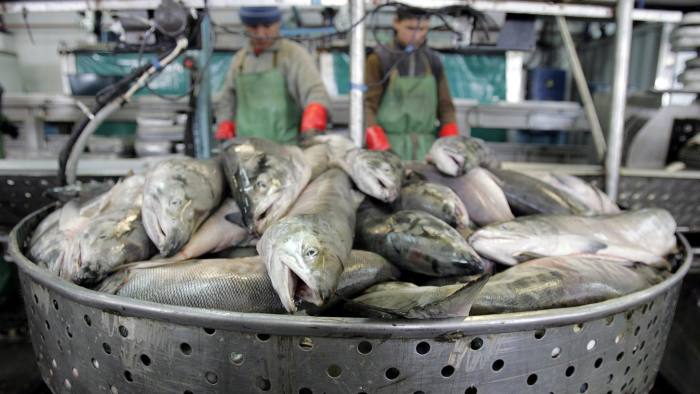 South China Morning Post | 2 August 2018
China wants free-trade talks with Norway to be accelerated
State Councillor Wang Yi says relations between two nations are getting back on track
Free-trade talks between China and Norway should be sped up, the Chinese government's top diplomat told his Norwegian counterpart, as the two countries continue to step up efforts to put a row over the Nobel Peace Prize behind them.
Beijing froze ties with Oslo and suspended discussions on a free-trade deal immediately after the Norwegian Nobel Committee awarded the prize to jailed dissident Liu Xiaobo in 2010. Liu died last year while still in custody.
In August last year, the two countries resumed talks on the free-trade agreement.
Meeting on the sidelines of a regional forum in Singapore, Chinese State Councillor Wang Yi told Norwegian Foreign Minister Ine Eriksen Soereide that relations were getting back on track, China's foreign ministry said in a statement late on Wednesday.
China's rapid development offers an important opportunity for all countries in the world including Norway, Wang said.
"Both countries should earnestly respect each other's core interests and major concerns, and consolidate mutual trust so as to continuously develop the future for the bilateral relations," the statement quoted Wang as saying.
"China and Norway advocate free trade and both sides should accelerate negotiations for a free-trade agreement to safeguard the rules-based global free-trade system," he said, without elaborating.
China is in the middle of a trade dispute with the United States and has been looking for allies around the world, especially in Europe, even though many major European countries share US concerns about market access and intellectual property rights.
A free-trade deal would benefit Norwegian producers of farmed salmon – the country is the world's largest producer – such as Marine Harvest, Salmar, Leroey, Norway Royal Salmon and Grieg Seafood.
---