Chinese business wants less EU red tape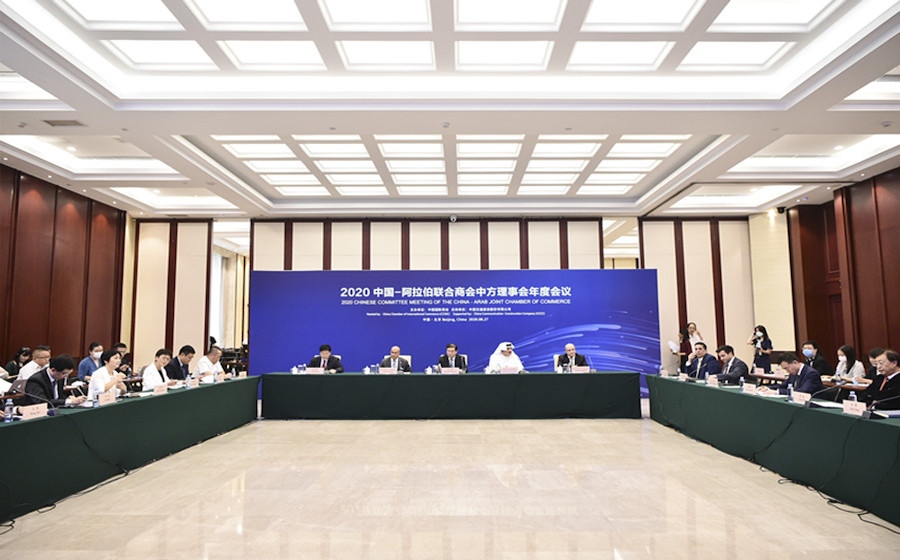 Euractiv | 24 September 2020
Chinese business wants less EU red tape
By Samuel Stolton
The Chinese business community in Europe would like to see less 'red tape' and regulatory barriers for its firms on the bloc, but is also open to the idea of offering further opportunities for EU business in China, says Zhou Lihong.
Zhou Lihong is the Chairwoman of the China Chamber of Commerce to the EU.
Economic ties between the EU and China have become strained over recent months. How has the business community in Beijing reacted?
Two recent developments clearly illustrate the interdependence of the Sino-European economic partnership, which has taken shape over decades: the Jan-July figures show that China has become the EU's biggest trade partner, replacing the US; and FDI from China into Europe registered a year-on-year increase of 59.6% in 2019. These are rosy signs amid mounting challenges and obstacles which are affecting Chinese businesses' activities in the EU.
As far as I know, the business community in China is still very keen to invest in the EU. This generally positive note results from the long-time partnership, the EU's strength and its encouraging green, digital, and human-centred development agenda. However, they are quite concerned about high access and operation costs, technical barriers, and overlapping regulations.
How do you reflect on the recent talks between EU leaders and President Xi? Are you satisfied that China's commercial interests are being represented in these high-level political talks?
They were a success. In my humble opinion, the fact that the leaders sat together and discussed global and bilateral issues is in itself an uplifting message to the world in this difficult time. It shows China and the EU's joint international responsibility by stressing cooperation, reaching consensus in forging digital and green development, reconfirming the determination to complete the bilateral investment agreement and, finally, signing the agreement on GI products.
Reading from documents from both sides, I found the talks were frank and constructive. The business community can explore many opportunities from the consensus reached.
European firms have long lamented the lack of market access in China. In terms of reciprocity, would you support the Chinese market being opened up more to European business?
There is a fact we cannot ignore: from planes in the sky to cars on the roads, to universities, management courses, and even international schools teaching in major European languages, to banks, to nuclear power plants, to 5G cooperation, European firms have been penetrating the Chinese market during the past decades, as I have already observed. And the most important aspect, according to figures, is that they have been making significant profits. Otherwise, they would have quit China's market.
Certainly, China has been developing its market economy and the process is ongoing. China's history of the market economy is even shorter than the 45 years of Sino-EU diplomatic relations. One reality we cannot ignore is that China's opening up and its process of building a market economy have offered tremendous opportunities for European and global businesses. In return, we appreciate their inputs in capital, knowledge, know-how and expertise.
I believe China's strong determination in further opening up will offer more win-win opportunities of this kind.
How likely do you feel that an EU-China investment deal will be secured before the end of the year?
I am optimistic about it, although I don't know more about the negotiation process than you. My judgment stems from the determination and guidance from the top leaders of both sides. Political guidance is crucial for such an ambitious deal.
In a report you published recently, you said that Chinese firms feel they are overburdened with over-regulation in Europe. Could you say a bit more about your specific concerns?
In our report, we expressed the concerns of Chinese businesses that regulations, in terms of investment screening, security review, and foreign subsidy review, are overlapping. If all the reviews are implemented one by one, that will be time-consuming and create red tape and barriers for inward investment flows. Those are our major concerns. The EU is not an easy market and we hope there is neither an increase in access and operation costs, nor more barriers.
While presenting the report last week, you mentioned that there are trust issues between the EU and China. How do you envisage China rebuilding trust with the EU?
Trust-building is not a one-way exercise. In my opinion, there is a general impression that Chinese people know the EU more than Europeans know China. Surely, the Chinese should do more as well. Trust-building can be done at different levels and the simplest and best way is to believe your eyes first and, second, to gather information from various sources. In the case of politicians, for instance, Angela Merkel has set an excellent example by visiting China frequently: hopefully, these frequent political exchanges become the normality between China and EU.
At the people-to-people level, businesses have played a crucial role and I believe businesses from both sides have already formed close friendships, deep connections and trust during daily business interactions. Such soft assets are valuable and we should treasure them.
How closely do you envisage China's long-term infrastructure program, the Belt and Road Initiative, will be embedded into European infrastructure?
Let me first make it clear: the Belt and Road Initiative is not owned by China, but rather proposed by China. It goes far beyond infrastructure, as it includes trade, investment, finance, people-to-people exchanges and the cultural dimension as well — which is a shared framework for those who are willing to join the efforts to increase connectivity on different fronts to get involved.
I feel closer connectivity in the Eurasian region is a long-cherished dream for many people on the vast continent. During the past several years, many economies on this continent have made similar proposals to bring each other closer. The trend of strengthening cooperation and regional integration is widely welcomed.
On top of that, it is an encouraging sign that synergy has become a popular word. For example, China and the EU have been discussing and implementing the synergy of the BRI and the European Investment Program. And both sides are exploring the synergy of BRI and EU-Asia Connectivity Strategy.
Are there particular member states within the EU that the Chinese business community feels more comfortable doing business with, compared to others? How can this situation be handled?
That is a very good question, which inspires us to do a survey on this issue. Right now, all I can say is we will do a comparison study that is helpful to our members and reflects their concerns.
---