COMESA courts Australia on mineral policy
Times of Zambia, Lusaka
COMESA courts Australia on mineral policy
4 September 2015
By Helen Zulu
The Common Market for Eastern and Southern Africa (COMESA) is working with the government of Western Australia to develop a harmonised regional mineral policy focusing on the legal and regulatory framework.
COMESA secretary general Sindiso Ngwenya said this was intended to level the operating environment for mineral resources' exploitation.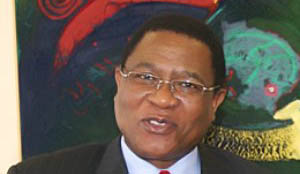 Mr Ngwenya said the policy would be guided by the Africa Mining Vision and would lay emphasis on mining for development and socio-economic transformation.
He was speaking during the opening of the African Down Under (ADU) mining conference in Perth, Australia on Wednesday.
This is according to a statement released in Lusaka by COMESA secretariat public relations officer Mwangi Gakunga.
The ADU is an annual event that brings together African governments led by ministers in charge of mining, business leaders, investors, consultants, financiers and executives from the mining services industries.
"An important aspect of the harmonised environment would be on optimising the fiscal frameworks through appropriately configured taxation mechanisms," Mr Ngwenya said.
He said the collaboration between Australia and the African continent had seen more Australian mining companies on the African continent.
Mr Ngwenya said Australia was a key player in financing mineral exploration and mine development, the world over, and thus Africa looked at ADU as an opportunity to showcase geological potential and the prospecting for certain minerals in its diverse geology.
He said mineral beneficiation and value-addition was the cornerstone of the COMESA industrial development strategy as well as for the tripartite industrial development agenda.
Western Australia Prime Minister Colin Barnett said Australian investment in the mining industry in Africa had soared to more than $30 billion and was rising.
He said more than 120 companies out of 190 that were active in Africa were from the state of Western Australia.
Mr Barnett said his Government was working with COMESA to strengthen the capacity of the member states to benefit more from their abundant mineral resources.
---