Comesa states to face sanctions for new NTBs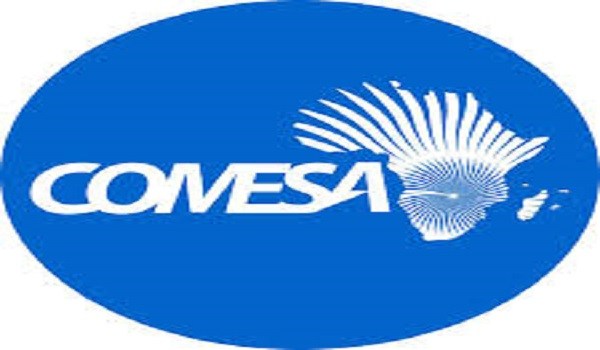 Daily Monitor, Uganda
Comesa states to face sanctions for new NTBs
By Dorothy Nakaweesi
9 October 2018
Member states in the Comesa trading bloc who introduce new non-tariff barriers to trade may face sanctions as trade experts prepare to present this tough condition to Heads of State.
The next summit of the Comesa Heads of State and Governments is likely to take a firmer stand on countries that introduce non-tariff barriers without notice this month.
But this will depend on whether the leaders will adopt a raft of recommendations made by the Comesa trade experts.
In their just concluded meeting held in Nairobi, the Comesa Trade and Customs Committee (TCM) experts noted that elimination of NTBs has been a moving target. Yet, Member States, upon signing the Comesa Treaty, committed themselves to the elimination of the NTBs.
Article 49 of the Treaty stipulates: "Except as may be provided for or permitted by the Treaty, each of the member states undertakes to remove immediately upon the entry into force of this Treaty, all the then existing non-tariff barriers to the import into that Member State of goods originating in the other Member States and thereafter refrain from imposing any further restrictions or prohibitions.'
In their final report, the TCM stated: "Comesa needs to adopt a preventive approach in dealing with NTBs by imposing sanctions as may be appropriate against a member state that do not provide notifications before introduction of NTBs."
The recommendation of the TCM will be presented for adoption to the Council of Ministers meeting this month.
If adopted, member states will be required to adhere to the NTB resolution time frames set out in the Comesa Regulations on eliminating NTBs.
Commenting on the measures, Comesa's head of communications, Mr Mwangi Gakunga, said: "If the resolutions by the TCM are adopted, it will ensure timely resolution of NTBs and enhance intra-regional trade."
Gakunga added that the proposal is to introduce penalties such as denial of preferential treatment such as rights and privileges of membership.
NTBs status
In the tripartite region that brings together Comesa, the East African Community and the Southern Africa Development Community, a total of 612 NTBs have been reported since 2008 out of which 532 have been resolved.
Of the outstanding 80 NTBs, 30 are among SADC member states, 43 among EAC partner states and seven among Comesa member states.
Countries that are affected by unresolved NTBs include Egypt, Eswatini (Swaziland), DR Congo, Kenya, Mauritius, Sudan, Zambia and Zimbabwe.
However, most of these NTBs are being addressed bilaterally with technical assistance from the Comesa secretariat.
The committee urged Comesa member states to accept Certificates of Conformity (COC) issued by local authorities regarding quality standards for export products. COC is a declaration of the conformity with the type approval of an Economic Community (EC), with the aim of ensuring free movement of goods within Comesa, specifically for those goods that are subject to registration.
"The issue of pre-shipment verification of conformity should be addressed as NTB within Comesa," the experts noted in their report.
---