Costa Rica looking to UAE investments for the logistics sector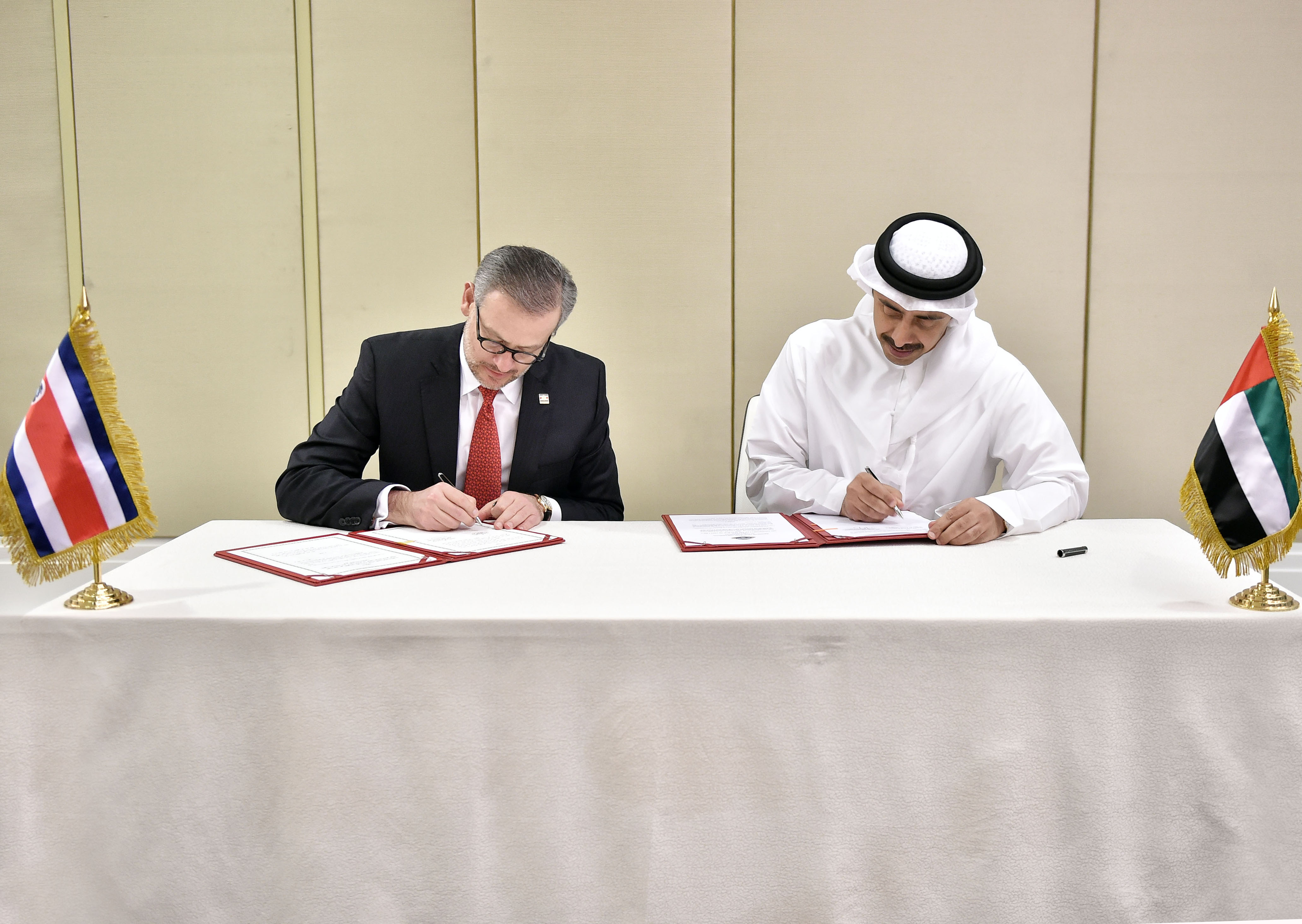 Q Costa Rica | 25 September 2017
Costa Rica looking to UAE investments for the logistics sector
Costa Rica is aiming to become a major logistics hub in Central America and Caribbean region with a US$1 billion mega-port project.
Jhon Fonseca, Costa Rica's deputy Foreign Trade minister, told Gulf News in an interview, that the Limon project, on the Atlantic coast, is expected to be completed by early 2019 and that, "There are opportunities for Emirati companies to invest in the project, especially in [the] logistics space."
We are developing a whole infrastructure in logistics for the country to become a logistics hub in Central America and the Caribbean region. UAE has a great experience in the development of this sector," said Fonseca, who is on a three-day visit to the UAE," said Fonseca.
The port is being developed by Americas Gateway Development Corporation Limited (AMEGA), an international consortium with a capacity of 2 million twenty-foot equivalent units (TEUs) per year, he said.
Speaking on the bilateral trade between the United Arab Emirates (UAE) and Costa Rica, Fonseca said there is potential for growth despite that it is very slow at the moment. Current bilateral trade between the two countries stands at US$23 million dollars.
On the investment front, Costa Rica is trying to sign a bilateral investment treaty with the UAE. "[A] bilateral investment treaty will spur investment between the two countries. Many companies are keen to invest in Costa Rica and are waiting for the treaty to be finalized. The treaty will give legal certainty in [the] protection of investments," said Fonseca.
"Costa Rica is the largest exporter of pineapples in the world and ranks second in the export of bananas. We export more than 4,500 products to more than 50 countries in the world. There is a potential for trade to grow but the main barrier is the cost of logistics. If we are able to interconnect with a direct line, there will be a huge jump in bilateral trade. Currently, products are transhipped from Rotterdam to Dubai," the deputy minister added.
According to Fonseca, UAE investors are showing interest to invest in infrastructure, logistics, tourism, agriculture and energy.
The two countries signed an aviation agreement last year and concluded negotiations for an agreement to prevent double taxation.
Costa Rica is also planning to inaugurate its embassy in Abu Dhabi during the visit of the country's foreign minister Manuel Gonzalez Sanz in the coming days.
Last January, Costa Rican President Luis Guillermo Solis visited the UAE at the invitation of His Highness Shaikh Mohammad Bin Zayed Al Nayhan, Crown Prince of Abu Dhabi and Deputy Supreme Commander of the Armed Forces of the UAE, to address the Abu Dhabi Sustainability Week.
---