Data flow in trade agreements
All the versions of this article: [English] [français]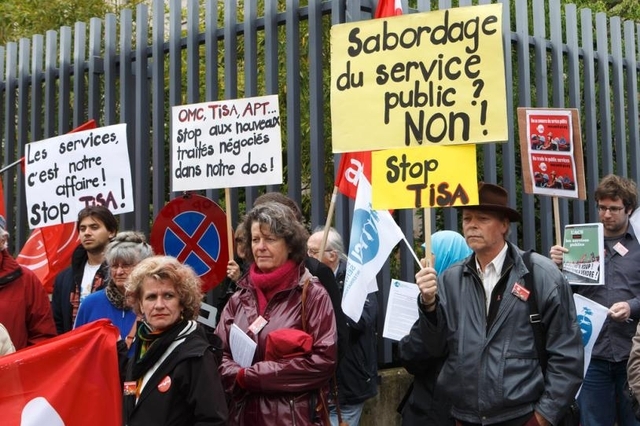 French Government | 14 November 2016
Data flow in trade agreements

Report summary
The European Union (EU) has been involved in negotiating two major trade agreements with its main partners since 2013:
The Trade in Services Agreement, or TiSA, which originated in March 2013 by the USA and Australia following failed talks during the WTO Doha Development Round. The agreement involves 23 parties (50 states), mostly members of the Organisation for Economic Co-operation and Development (OECD), with the aim of facilitating economic integration for the services industry. This planned agreement is being developed with the goal of becoming multilateral, and even replacing the General Agreement on Trade in Services or GATS dating back to 1994, which lays the international framework that applies in principle to all service activities1 as governed by WTO regulation;
The Transatlantic Trade and Investment Partnership (TTIP), a planned bilateral agreement between the European Union (EU) and the US, which was also initiated in 2013. It involves a broader scope as it aims to "provide for a progressive and reciprocal liberalisation of trade and services" between the EU and the USA.
The two planned agreements endeavour to set the international framework for digital trade. However, assessing the importance of digital trade remains difficult, as it involves both a business sector (production of digital goods and services) and a method for distributing services and goods (online distribution or e-commerce). Furthermore, provisions on the digital arena can have an impact across all sectors as they govern access to digital services as well as companies' scope for processing data for their business operations.
Read the full report (French)
---