Don't sign FTA with Singapore: Professionals tell Govt.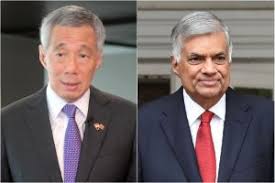 Daily Mirror | 23 January 2018
Don't sign FTA with Singapore: Professionals tell Govt.
Ahead of the government's move to sign a Free Trade Agreement (FTA) with Singapore, a collective of professional movements said yesterday there were serious violations of the law, best practices and good governance in the negotiation process of the agreement.
Issuing a communique, they said they took steps to inform all the Cabinet Ministers including President Maithripala Sirisena urging them not to grant Cabinet approval to go ahead with the agreement.
The professional bodies that signed the agreement are Government Medical Officers Association,· Inland Revenue Trade Unions Joint Committee, Customs Officers Union, Ceylon Bank Employees Union, Association of Information Technology Professionals, Engineering Union of Central Engineering Consultancy Bureau, · Government Ayurveda Medical Officers Association, Public Service United Nurses' Union, Government Dental Surgeons Association, National University Teachers Association, Railway Professionals Trade Unions Alliance, CPC Engineers Union, Lanka Pragathi Teachers Association, Progressive Bank Employees Front and Executive Officers' Association of Sri Lanka Technical College
The statement said the Cabinet approval had been obtained during the cabinet meeting held on January 16, 2018. As per media reports, this is the same meeting that the President addressed the Cabinet vociferously against corruption. Unfortunately, the Singapore-Sri Lanka FTA which was a result of a corrupt process has obtained the Cabinet approval at the same meeting. We would like to mention that Professionals' National Front brought these malpractices to the attention of the President in a letter dated on September 13, 2017 and made sure that the letter received his attention as well.
The statement said, "Professionals and industrialists of Sri Lanka continuously requested to make a national trade policy for Sri Lanka before jump into FTA negotiations with our major importing countries. It is evident that government had accepted that it is a due requirement because Ministry of Development Strategies and International Trade appointed a New Zealand nationalist, Dr. Ravi Ratnayake to draft a so-called "New Trade Policy". That draft which clearly shows the lack of professionalism in the field has also been able to obtain the cabinet approval. It is a very bad practice to ask one person to write a national trade policy, especially when he is already in the FTA negotiation process with several countries. This New Zealander is representing Sri Lanka in negotiations of FTAs which is a complete conflict of interest.
The late Dr. Saman Kelegama was the chairman of a leading multinational company in Sri Lanka which imports several million rupees worth of goods annually from India, China and Singapore. Surprisingly, he was the chief negotiator for Sri Lanka for FTAs with very same countries at the same time, until his demise. This is an unbelievable conflict of interest caused with plenty of evidence. Though he has passed away, several rounds of current negotiations have taken place while he was leading the Sri Lankan negotiation team.
Mr. K.J. Weerasinghe, the successor of Kelegama, has been in the negotiation team while obtaining a salary as an adviser to apparel industry of Sri Lanka which is another serious conflict of interest.
---