E-Commerce protocol incorporated into AfCFTA phase III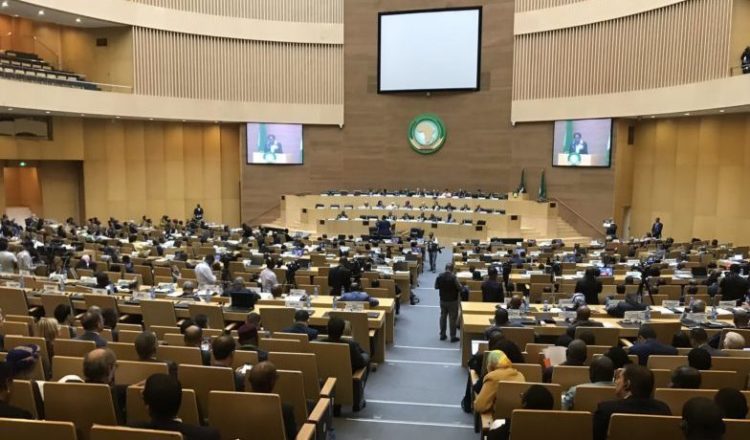 Ghana Web | 20 April 2020
E-Commerce protocol incorporated into AfCFTA phase III
Despite a potential delay regarding Phase I implementation of African Continental Free Trade Area (AfCFTA), the African Union Commission has incorporated an Electronic Commerce (e-commerce) protocol into the pan African trade agreement.
The acceptance of the e-commerce protocol came about during the 33rd AU Ordinary Session recently held in Ethiopia. Phase III protocol is expected to kick-in immediately after conclusion of Phase II negotiations, which include competition policy, intellectual property rights and investment protocol.
With the increasing need and demand for products online in the e-commerce industry as a result of the novel Coronavirus (COVID-19) pandemic which is making it difficult for people to transact business physically, most businesses in Ghana and beyond are using online commerce to remain in business and this indeed delivers comprehensive benefits to both counterparties in commerce transactions.
The use of e-commerce within AfCFTA is made even more imperative by the poor intra-continental transport links which makes travel across the continent both logistically challenging and inordinately expensive. Travelling by air between many African countries requires a transit in Europe; the long distances involved makes inter sub-regional road transport impossible; and there are very few cross-border railway links, such as are common in Europe..
Since Ghana is hosting the AfCFTA Secretariat, is it expected that the e-commerce protocol is implemented to the letter locally, to set a good example and this would benefit many Ghanaian business entities.
Importantly, the Executive Council of the AU has directed the AU Commission to embark on preparations for the upcoming negotiations and to mobilize resources for capacity building for African trade negotiators to be involved in the negotiations of e-commerce legal instruments for AfCFTA.
"Member States must critically review approaches that are being made to them by bilateral partners to enter into bilateral e-commerce legal instruments with them in order to ensure that Africa is able to negotiate and implement an AfCFTA protocol on e-commerce such as data and products being traded under e-commerce.
"This will promote the emergence of African owned e-commerce platforms at national, regional and continental levels", says an AU report.
Following a summit convened by the World Economic Forum (WEF) and the International Trade Centre (ITC) last year, steps were initiated to have e-commerce protocol incorporated into the agreement.
This follows a release of the African E-Commerce Agenda – an eight step action plan – put forward by the WEF and ITC as they unveiled a roadmap on e-commerce for African governments.
---