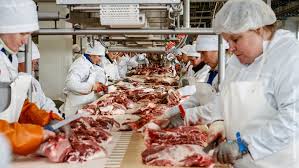 Bangkok Post - 12 September 2019
EEU FTA in progress
By William Hicks
Thailand could see a windfall in bilateral trade though an upcoming free trade agreement (FTA) with the Russia-led Eurasian Economic Union (EEU), set to finish negotiations over the next few years, says Russian minister of economic development Maxim Oreshkin.
The EEU, a free trade bloc made up of Armenia, Belarus, the Russian Federation, Kazakhstan and Kyrgyzstan, has already signed an FTA with Vietnam and is set to sign another with Singapore in October.
The bloc is also looking to conclude FTA talks with the remaining Asean nations and negotiate an agreement with Asean collectively.
"At some point we would like to have a broader agreement with Asean and are already eager to have more open trade and closer relations with such a fast-growing region," Mr Oreshkin said.
in 2016, Vietnam signed an FTA with the EEU and saw bilateral trade increase to an estimated US$10 billion over three years from a near-zero starting point.
Thailand has negligible trade volume with Russia and the EEU, but it welcomed 1.7 million Russian tourists in 2018, while 90,000 Thais travelled to Russia.
An FTA, while still in the early stages of negotiation, could see a similar boom in bilateral trade between Thailand and the EEU, as Vietnam has experienced.
Mr Oreshkin was in Bangkok this week to meet with the region's economic ministers as part of the 51st Asean Economic Ministers' Meeting at the Shangri-La Hotel.
"The meeting was a unique opportunity to meet with ministers from one of the fastest-growing regions in the world," he said. "Coming here is a great way to improve bilateral relations between Asean and the EEU."
According to the minister, Russia is pursuing five main areas of trade cooperation with Thailand: agriculture, energy, infrastructure, digital technology and financial services.
Mr Oreshkin said Thailand would be a good market for Russian beef, fertiliser and electrical equipment, while also being a good target recipient of direct investment for nuclear reactors, railroads and other large infrastructure projects. He said Russia would be a great market for Thai fish and other agricultural goods.
"Manufacturing can be a great opportunity for us, as everything can be produced cheaper [in Asean] and Russia has a limited supply of new labour," he said.
Russia is suffering from low birth rates and demographic decline.
Mr Oreshkin said Russia may look to Thailand and the rest of Asean to offload some of its manufacturing needs to take advantage of high growth and low labour costs.
Similar to China promoting the use of Alipay and WeChat Pay, Russia also seeks to make Russian-friendly payment methods more widely available in Thailand by getting Thai vendors to except Mir, Russia's version of Visa or Mastercard.
The country also wants to promote e-government services abroad — as Moscow has been rated the No.1 city worldwide for e-government services by the UN — by providing logistical help to willing partners.
"We are not like the Americans, choosing the path of isolationism," Mr Oreshkin said. "We are wholly committed to free trade."
---