EFTA, Mercosur to begin FTA negotiations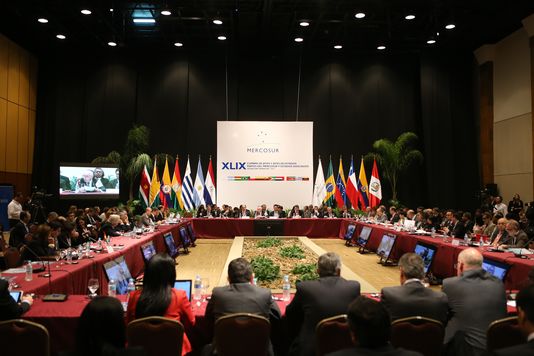 Tax-news | 27 February 2017

EFTA, Mercosur to begin FTA negotiations
by Ulrika Lomas
Delegations from the European Free Trade Association (EFTA) states and MERCOSUR met on February 17 in Brussels to prepare for the upcoming negotiations of a comprehensive Free Trade Agreement.
The Parties discussed the framework for the negotiations, including the structure of the negotiations, a calendar for meetings, the appointment of spokespersons, and the structure of the agreement. The Parties also discussed the exchange of draft texts and of information to be exchanged prior to the first round.
Merchandise trade between EFTA states and MERCOSUR reached USD7.2bn in 2016 with total imports and exports amounting to USD3.7bn and USD3.5bn, respectively.
Mercosur's full members are Argentina, Brazil, Paraguay, and Uruguay. Venezuela was suspended as a member on December 1, 2016. The members of the EFTA are Switzerland, Iceland, Norway, and Liechtenstein.
---