Ethical issues for future free trade talks
NZ Herald | Friday Jul 10, 2009
Ethical issues for future free trade talks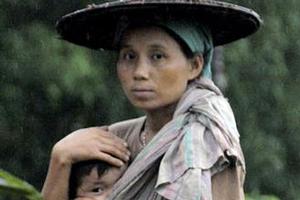 By Greg Ansley
CANBERRA - The free trade agreement between New Zealand, Australia and the Association of Southeast Asian Nations may lead to new layers of complexity in future negotiations.
In addition to the minefield of vested interests arguing for exemptions or special treatment, and the labyrinth of tariff and similar issues, an influential Australian parliamentary committee now wants trade pacts to canvass human rights and environmental provisions.
There has been no official Government response so far to the call by the parliamentary treaties committee, although the policy of successive administrations has been to approach negotiations on a case by case basis.
New Zealand's former Labour Government argued strongly for non-trade issues to be included in negotiating packages, and human rights, labour and environmental issues were covered in talks leading to Canberra's free trade agreement with the United States.
They were also embraced in principle in the free trade agreement between Australia and Chile that came into force last March - Canberra's most comprehensive with another agricultural producer since the transtasman CER pact.
Negotiators were able to work their way through sensitive non-trade issues to produce an agreement that will eliminate tariffs on all existing merchandise trade by 2015, mainly by relegating them to an "indicative" list of areas for future co-operation.
This list includes the environment, labour and "human capital development".
"Co-operation on the environment will reflect the commitment of both parties to strengthening environmental protection and the promotion of sustainable development, in the context of strengthening trade and investment relations between them," the agreement says.
But the Asean-CER free trade agreement would not have survived insistence on negotiating similar provisions, and demonstrates the problems Canberra would find in embracing them as a condition of talks.
The issue emerged from the treaties committee's inquiry into the agreement signed last February in Thailand by Australian, New Zealand and Asean trade ministers, creating a free trade area of 600 million people with an estimated GDP of A$3.2 trillion. Australia was delighted: the first multi-country FTA it has signed, worth more than A$100 billion a year.
Tariffs will be eliminated on between 90 per cent and 100 per cent for 96 per cent of Australia's exports to the region.
The committee did not think this was sufficient.
"[The agreement] contains some useful and innovative provisions that will liberalise trade with Asean countries in the coming years, but the committee found that there is scope to improve some aspects of the free trade negotiation process," committee chairman Kelvin Thomson said.
"In particular, the committee has recommended that the Government include consideration of environmental protection, protection of human rights and labour standards in the negotiation mandates for all future free trade agreements.
"For example [the agreement] encourages trade with Burma without regard to the human rights situation there, and may also permit trade in tropical timbers, threatening endangered species."
During its hearings Michael Mugliston, head of the Foreign Affairs and Trade Department's Asia trade task force, said that outside a general reference and a preamble to the sustainable development objectives, the agreement held no environment or labour provisions.
"There was a lot of debate in the negotiations about the scope of the agreement, how comprehensive it should be, and in the course of the negotiations in the early stages New Zealand pushed very strongly to have labour and environmental provisions included in the FTA," Mugliston told the committee. "Asean was opposed to it. Australia, under the former [Coalition] government, was also opposed and did not support [their] inclusion ... on the basis that those issues were more appropriately and better considered in other relevant fora."
The issue had been dropped after Asean made its opposition final and New Zealand and Australia conceded, after accepting that if they wanted a deal, those provisions were off the table.
But the committee said Canberra should include environmental protection, human rights and labour standards in all future free trade talks.
"It is important for the Australian Government to commence each FTA negotiation with an intention to address issues such as these," Thomson said.
---