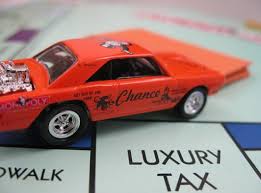 Motoring Australia | 2 September 2014
EU FTA to kill LCT
Ken Gratton
Luxury Car Tax is a roadblock to be dismantled in the lead-up to a free trade agreement with Europe
A federal government keen to cement a free trade agreement with Europe will have to ditch the unpopular Luxury Car Tax first, says David McCarthy, Senior Manager for Public Relations, Product and Corporate Communications at Mercedes-Benz Australia.
But it will leave a sizeable chunk of tax revenue to be gathered through other means. According to McCarthy, that chunk is currently around the $500 million mark.
"Where are you going to replace the $500 million of the Luxury Car Tax? I wouldn't want to sit in front of the current government and suggest an emissions tax," McCarthy said with a laugh.
"Whilst in terms of the budget it's a rounding error, $500 million is still a lot of money," the Benz spokesman observed.
As time passes, however, that revenue is dwindling anyway, as McCarthy himself noted.
"We've gone from the situation where probably 30 per cent of our product didn't pay [LCT] or paid at a reduced rate, to now 70 per cent. Luxury Car Tax is not as big a problem as it was..."
Benz has been joined by rivals Audi and BMW in marketing a broad range of cars that are subject to the 7.0L/100km green car dispensation from the LCT. Relatively few cars sold in Australia by the three German prestige brands generate much tax through the LCT mechanism. And the number of green cars above the LCT threshold will likely continue to climb, what's more, further eroding the LCT revenue base.
It's a problem for government in the short term, but the Productivity Commission's review into the automotive industry was clear – the LCT should be abolished, as should the imported vehicle tariff.
"I think it's very fortuitous, because government has started initial discussions with the EU on a free trade agreement [FTA]," McCarthy said.
"That will take some years, but... import duty and LCT will be absolutely front and centre of any discussion with the EU about a free trade agreement.
"The government must surely be aware of that, so perhaps having this discussion now – and let's get this issue out of the way now, rather than wait a few years when we have to negotiate as part of a free trade agreement – makes a lot of sense."
McCarthy has long been hostile to the Luxury Car Tax – and particularly once the Rudd government raised the tax from 25 per cent to 33 per cent. The EU has been alerted to the existence of the LCT in the past, and regards it as a barrier to trade. McCarthy fully expects the LCT will need to be rescinded before the EU will enter into an FTA with Australia.
Australia has already forged FTAs with Thailand, Japan, South Korea and North America. A European FTA should result in lower prices for cars sourced from the Union as a consequence, leaving cars from just a handful of nations still subject to the five per cent import tariff. According to VFACTS, one of those nations is China, which is also currently in negotiations with the Aussie government for a free trade agreement.
---