EU keen to resume trade talks with Asean, says business council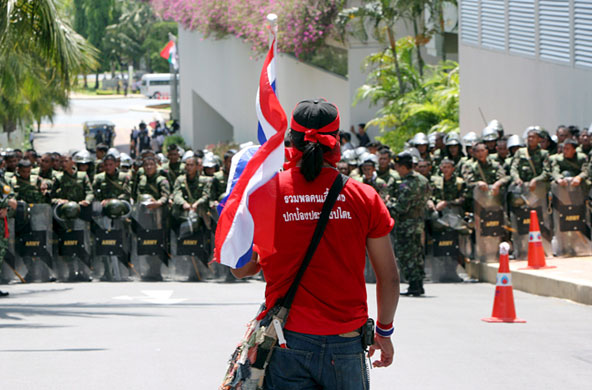 The Malaysian Insider | 21 August 2015
EU keen to resume trade talks with Asean, says business council
The European Union (EU) is keen on resuming Free Trade Agreement (FTA) negotiations with Asean as it views the region as a growing economic powerhouse.
EU-Asean Business Council Executive Director Chris Humphrey said it was a good time to restart negotiations as Asean was moving towards economic integration and there is growing interest from European businesses to trade in the region.
To date, about 11,000 European businesses have operations in Asean.
"We wish to restart the EU-Asean FTA talks. It won't be easy or quick, but needs to start.
"The European Commissioner has listed this commitment to review the situation later this year," he told Bernama on the sidelines of the 47th Asean Economic Ministers' and Related Meetings today.
In April, Asean and the EU agreed to take steps toward resuming stalled talks on a FTA between the two regional blocs.
The 10-member Asean and the EU launched the FTA negotiations in 2007, but it fell through in 2009, amid disagreements largely centering on European concerns over Myanmar's human rights record and political regime.
"The EU is Asean's second largest trading partner and we don't have an FTA with it, but with countries like China and Japan.
"Our view is that we are behind the curve and the European Commission also realises the need for it to be more involved (in the EU-Asean FTA)," said Humphrey.
On lessons learnt from the European economic integration, he said Asean needs to integrate at its own pace and stressed that the region must strengthen its secretariat by giving it a bigger role.
Meanwhile, EU-Malaysia Chamber of Commerce and Industry Chairman Fermin Fautsch said there were no major economic stumbling blocks, particularly among countries involved in negotiating the FTA with the EU.
"(But) there are always delicate issues that each country has to face and some of it is politically-related, including human rights," he added.
---