EU leans toward big concession on autoparts trade with Japan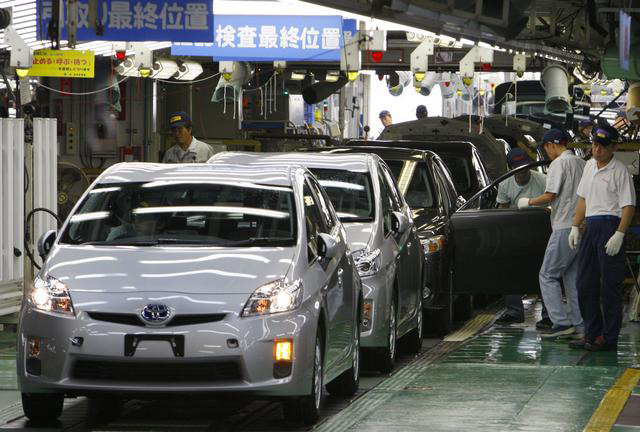 Nikkei | 16 June 2017
EU leans toward big concession on autoparts trade with Japan
European Union negotiators are considering an immediate end to tariffs on more than 90% of Japanese-made automotive parts under the proposed bilateral trade deal, eyeing reciprocal concessions from Japan on agricultural products.
Chief negotiators for both sides are meeting here in the Japanese capital, seeking to reach a broad deal on an economic partnership agreement early next month.
EU nations are home to a number of world-class autoparts makers, among them Germany's Robert Bosch and Continental. The industry appears to have frowned on eliminating tariffs on some components in a Japan trade agreement, such as the 4.5% levy on passenger-car tires. But the proposed tariff elimination, which would occur immediately upon the deal taking effect, covers most Japanese-made goods in this sector.
That would top the immediate 80%-plus tariff withdrawal to which the U.S. agreed with Japan in the Trans-Pacific Partnership. Japan aims to go even further in the remaining negotiations with the EU.
Both sides continue to bargain over the length of time for eliminating the EU's 10% tariff on Japanese passenger cars. EU negotiators have sought a period of more than 10 years after an agreement takes effect, but they also have indicated willingness to settle for seven. Japan is pressing for the smaller number while trying to avoid giving too much ground in farm trade negotiations.
Japan exported roughly 1.25 trillion yen ($11.3 billion) worth of autos to the EU in 2016 and about 460 billion yen in autoparts. Rival South Korea's share of the EU auto market grew to 6.3% that year from 4.1% in 2009 following the 2011 entry into force of a bilateral trade deal that eliminated tariffs on South Korean-made passenger cars.
Cars for Camembert

But the harder Japan pushes the EU for concessions in the automotive sector, the greater pressure Tokyo will face to open its markets for cheese, wine and other farm goods.
The EU wants Japan to agree to deeper tariff cuts on agricultural products than the country did in the TPP. Cheese and wine are among the items that EU negotiators are keen to scoring points.
Tokyo managed to defend Japanese levies on Camembert and other major cheeses in the Pacific Rim trade deal. With the EU, "we are engaging in really tough negotiations on margins" to keep the overall results for about 10 types of cheese comparable to what Tokyo accepted in the TPP, a senior official in Japan's agriculture ministry says. The Japanese side has so far rejected an immediate end to tariffs on EU wine.
On pork, which had been seen as another stumbling block, both sides are close to settling on cutting Japanese tariffs to near the TPP levels. But the EU also wants to export more beef to Japan, which imports the meat mainly from Australia and the U.S. A mere 0.2% of the beef on the Japanese market comes from the EU, but officials in Brussels — farm commissioner Phil Hogan hails from beef exporter Ireland — seem to be holding out hope for greater access.
Japan, meanwhile, is pushing the EU to ease food safety regulations that create nontariff barriers to Japanese farm exports, such as pork, chicken, eggs and dairy.
Japan's "agriculture, forestry and fisheries can no longer simply play defense," Shinjiro Koizumi, who heads the ruling Liberal Democratic Party's farm policy group, told LDP lawmakers Thursday. The proponent of changes to Japan's system of agricultural collectives listed exports as a top priority for revitalizing the country's farm sector during that meeting, which also was attended by officials from the agricultural ministry.
---