EU-Mercosur trade talks resume in Montevideo, though 2018 timeframe remains unclear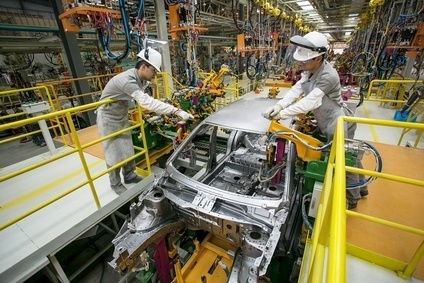 ICTSD | 14 June 2018
EU-Mercosur trade talks resume in Montevideo, though 2018 timeframe remains unclear
Trade negotiators for the EU and Mercosur resumed formal talks last week, with officials announcing "constructive progress" thereafter while stopping short of announcing a timeframe for concluding the long-awaited trade deal.
Though negotiating efforts towards a trade accord between the 28-nation European Union and the South American customs bloc Mercosur, which includes as full members Argentina, Brazil, Paraguay, and Uruguay, have seen greater momentum over the past two years than they had for some time, questions remain over whether a deal will be possible this year, as previously anticipated. (See Bridges Weekly, 9 May 2018)
Montevideo meetings
Representatives from the European Union and Mercosur gathered in Montevideo from 4-8 June in a negotiating round expected to focus on a series of technical issues, as officials indicated that they were not anticipating news of an "agreement in principle" that week.
"The Parties achieved progress on several issues such as services and exchanges were constructive overall but there is still work to be done, notably on cars and car parts, geographical indications, maritime transport and dairy," said a brief summary from the European Commission issued on 12 June. The issues listed as requiring more work are among those known to be especially sensitive politically.
Despite tamping down expectations for last week's talks, some EU officials said prior to the Montevideo meet that this round would still serve as a "beginning of the end," according to an unnamed negotiator cited by Reuters. The official explained, for example, that greater clarity was emerging on specific "red lines" in the talks.
Multiple reports indicate, however, that the thorny subject of geographical indications for various food and drink products remains challenging for both sides. Beef, automobile, and ethanol market access have also been politically challenging subjects on both sides of the Atlantic.
A report from one of the more recent negotiating rounds in Asunción, Paraguay, indicated that while some political sensitivities and technical work remained, other areas such as the government procurement chapter, rules of origin chapter, trade defence instruments chapter, services chapter, and the wine and spirits annex are well advanced.
Region-to-region connections
As recently as last month, Brazilian President Michel Temer declared that the talks were "practically done" while EU Trade Commissioner Cecilia Malmström told news outlets that she still expects the conclusion of a deal this year. (See Bridges Weekly, 9 May 2018)
Nevertheless, the prolonged negotiating process and repeated delays have fuelled doubts about a deal's near-term feasibility, even as both sides also pursue trade negotiations with other key economic and strategic partners. For example, Mercosur is also involved in nascent trade negotiations with Canada and South Korea, among others, while the EU will be launching trade talks with Australia and New Zealand within weeks, and has just finished the third round of negotiations to update an existing accord with Chile.
The EU-Mercosur trade talks' decades-long history has brought to the fore the various structural, political, and institutional issues involved in clinching a deal between economies of that size.
The planned trade deal would serve as part of a region-to-region Association Agreement, building on an earlier deal that has been in effect since 1999. Since then, many issues have emerged as negotiators have worked to reach a possible trade deal between the blocs. The sheer size of both economic markets has meant that special sectoral interests and sensitivities have been challenging to balance, given the potential domestic adjustments and trade-offs involved.
Mercosur is currently the world's fifth-largest trade bloc while the EU remains the largest. According to EU data, the four Mercosur countries cover a market of approximately 260 million consumers and are collectively a destination for €42 billion of EU goods and €22 billion of EU services, according to 2016 and 2015 figures, respectively. (See Bridges Weekly, 1 February 2018)
New political hurdles may still emerge in the coming months, with Brazilian elections slated for October. Argentina and Uruguay will hold general elections in October 2019, potentially complicating the conclusion of any deal during the electoral cycles.
Likewise, Brexit is due to occur in late March 2019, kicking off the subsequent "transition period" between the EU and UK. It is not clear how things will proceed with an EU-Mercosur trade deal if negotiations extend into this Brexit transition period. Meanwhile, EU institutions will see transitions and elections of their own in the new year, while also juggling other regional priorities such as the crafting of a multi-year budget for 2021-2027.
Even when a deal is confirmed, analysts also warn that there may be difficulty winning over some constituencies in the countries and regions involved. For example, French and Irish farmers have been among the more vocal groups pushing back against significant agricultural market access concessions in a deal.
ICTSD reporting; "EU, Mercosur trade talks resume with renewed optimism," REUTERS, 3 June 2018; "Mercosur: Don't sacrifice our food standards and tropical forests for trade," EURACTIV, 7 June 2018; "Cecilia Malmström underlines South American bloc's challenge of coordination in trade talks with EU," AGENCE EUROPE, 23 May 2018; "Para la Unión Europea "no habrá acuerdo" sobre el Mercosur esta semana en Uruguay," INFOBAE, 5 June 2018.
---