EU seeking to establish separate arrangements with ACP countries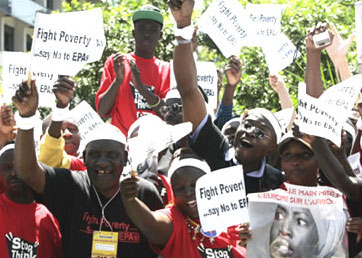 Jamaica Information Service | 4 February 2018
EU seeking to establish separate arrangements with ACP countries
By Alecia Smith
The European Union (EU) is seeking to establish separate arrangements with members of the African, Caribbean and Pacific (ACP) group, as it prepares to enter into a new partnership agreement with these countries.
Director-General for International Cooperation and Development in the European Commission, Stefano Manservisi, said this would represent a shift from finance-focused arrangements under the ACP-EU Partnership (Cotonou) Agreement, which expires in 2020.
"Our starting point is that this is not a negotiation about money; it's a negotiation about relationship. We have to get it right, not to miss the opportunity to set up the framework that so far has been missing," he said.
Mr. Manservisi was delivering an open lecture entitled: 'The EU and the Caribbean: a proposal for a modern partnership beyond 2020', at the Mona Campus of the University of the West Indies in St. Andrew, on February 1.
He explained that while the intention is to maintain the relationship between the EU and the ACP as a whole, the plan is to develop three pillars which would consist of different agreements between EU and the African, Caribbean and Pacific States.
The Director-General said that there can now be a modernized partnership which is focused on all parties' common interests and values which will go beyond development policy only.
He argued that the EU, under its new partnership, particularly with the Caribbean, is seeking to benefit from the rich human capital and culture in the region.
"Very often we are driven by economics (where) we are talking about an Economic Partnership Agreement (EPA); (instead), let's talk about culture exchange. You can teach us many things in terms of tolerance, in terms of accommodating diversity. All this will be real elements of the scheme which we call post-Cotonou. Therefore, this will have to produce a stronger, and for the first time ever, political agreement and partnership," he said.
The Cotonou Agreement is the overarching framework for EU relations with ACP countries. It was adopted in 2000 to replace the 1975 Lomé Convention.
It is the most comprehensive partnership agreement between developing countries and the EU, covering the EU's relations with 79 countries.
The agreement aims to reduce and eventually eradicate poverty and contribute to the gradual integration of the ACP countries into the world economy.
Mr. Manservisi led a high-level EU delegation to Jamaica from February 1 to 2 for regional and bilateral talks with several high-level government representatives from Jamaica and the wider Caribbean.
---